Due to having more than expected winter weather cancellations this year, Gordon-Rushville High School will need to make a slight bell schedule adjustment for the remainder of the school year to help ensure that high school students meet the state requirements for instructional time in the classroom. Starting on Monday, February 13, the high school bell schedule will add an additional minute to each class period. At this time, no other GRPS school building requires an adjustment and will maintain regular bell schedules. Thank you.

Best of luck 🍀 to the GRHS students and Coach Kruger who are participating in the ProStart state semi-finals competition in Hastings today! Students participating are James Borton, Coral Fortin, Audrey Swiggum, and Atreyu Thorsen. #StrongerTogether #RollStangs #LetsRide

Tonight's varsity basketball games will be live streamed through the Mitchell Striv channel. Lady Mustangs tip-off at 4:00 pm with the boys game to follow. Link is below:
https://striv.tv/channel/mitchell/
#StrongerTogether #RollStangs #LetsRide

Congratulations to the GRHS students selected to the High Plains Music Festival at CSC! #StrongerTogether #RollStangs #LetsRide

A reminder that there is no school for GRHS students tomorrow, February 8, 2023. GRHS is hosting the Western Trails Conference speech meet on that day. #StrongerTogether #RollStangs #LetsRide

This week is School Counselor Appreciation Week. We would like to thank Mrs. Brooke Simmons for everything she does for students, staff, and the community at GRHS! Thank you Mrs. Simmons!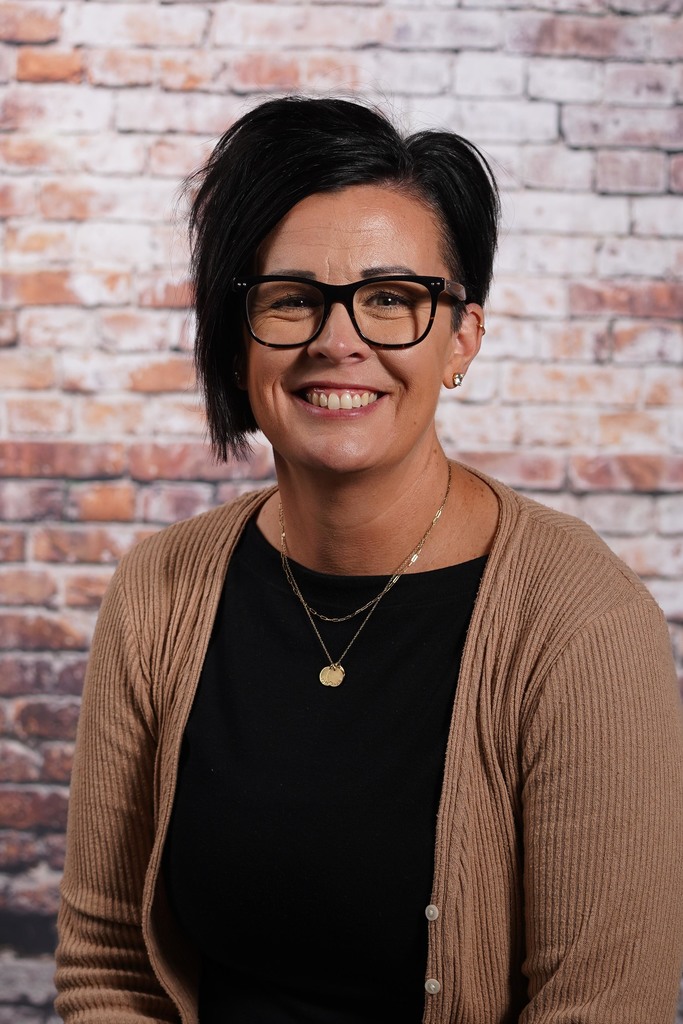 CHAMPIONSHIP SATURDAY! 🍀Good luck to the GRHS athletes competing today!🍀 🏀 Girls ⛹🏻‍♀️and boys ⛹🏼‍♂️basketball teams are playing the WTC tourney title 🏆 @ WNCC in Scottsbluff. Girls play at 5:30 pm with the boys game to follow at 7:15 pm. Keep playing with intensity and stay on 🔥!
https://www.youtube.com/live/WLlcgk-agfo?feature=share
The girls wrestling team is competing in day 2 of district wrestling 🤼‍♀️ in Bridgeport. The Lady Mustang wrestlers are in great shape in their brackets to compete for a chance to go to state! 🏅 Speech is competing in Chadron at the Chadron Invitational! Let's go speech team! 🎤 Finally, the boys wrestlers are in Hill City, SD at the Black Hills Classic. 🤼‍♂️ Grapple with intensity, grit, and heart today! 🏆 It's a loaded day of activities for GRHS students! Go out and represent your school, self, coaches, and parents with PRIDE! #StrongerTogether #LetsRide #RollStangs

Fans traveling to watch girls wrestling and girls and boy basketball be advised of potential poor road conditions south of Alliance due to snow/ice. Proceed with caution. Go Mustangs! #StrongerTogether

WTC wrestling CHAMPS! Congrats to the fellas winning the WTC wrestling invite in Bridgeport! Great job Coach Wacker, Coach Campos, and Coach Archibald! #BacktoBackChamps #StrongerTogether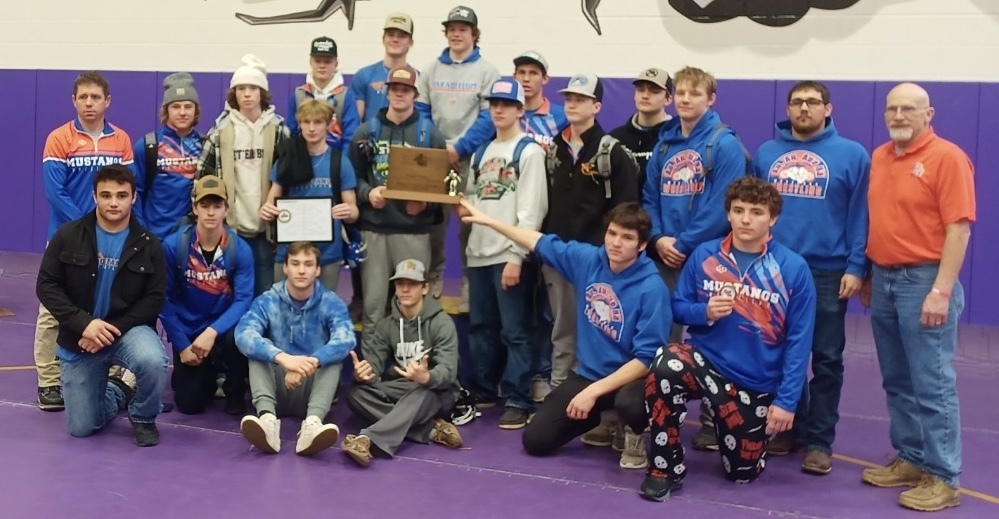 The Mustangs are ready to hit the hardwood at Cougar Palace @ WNCC for the 2nd rd of the WTC Tournament. The Girls lead off vs. Bayard at 3:30 p.m. followed by the Boys vs Mitchell at 5:00 p.m. Link:
https://www.youtube.com/live/2R3LQrg5Uvw?feature=share
#StrongerTogether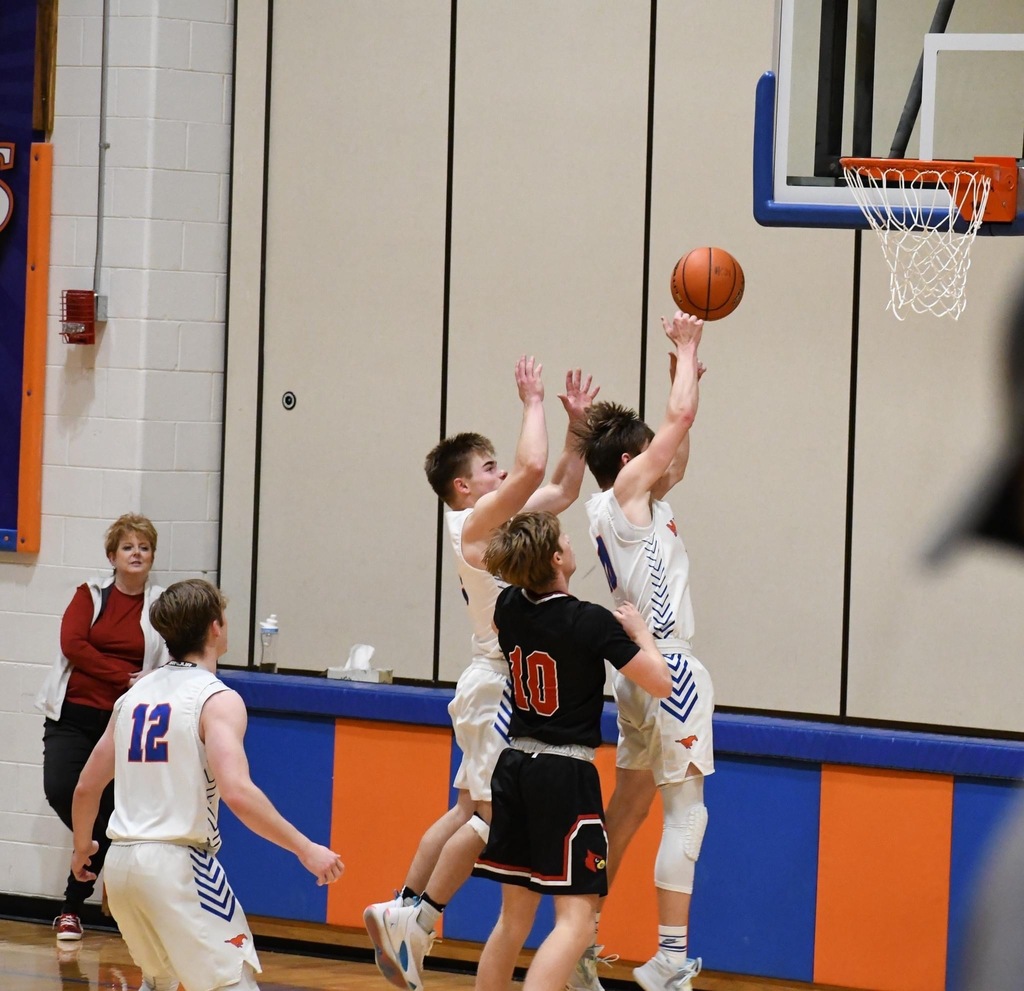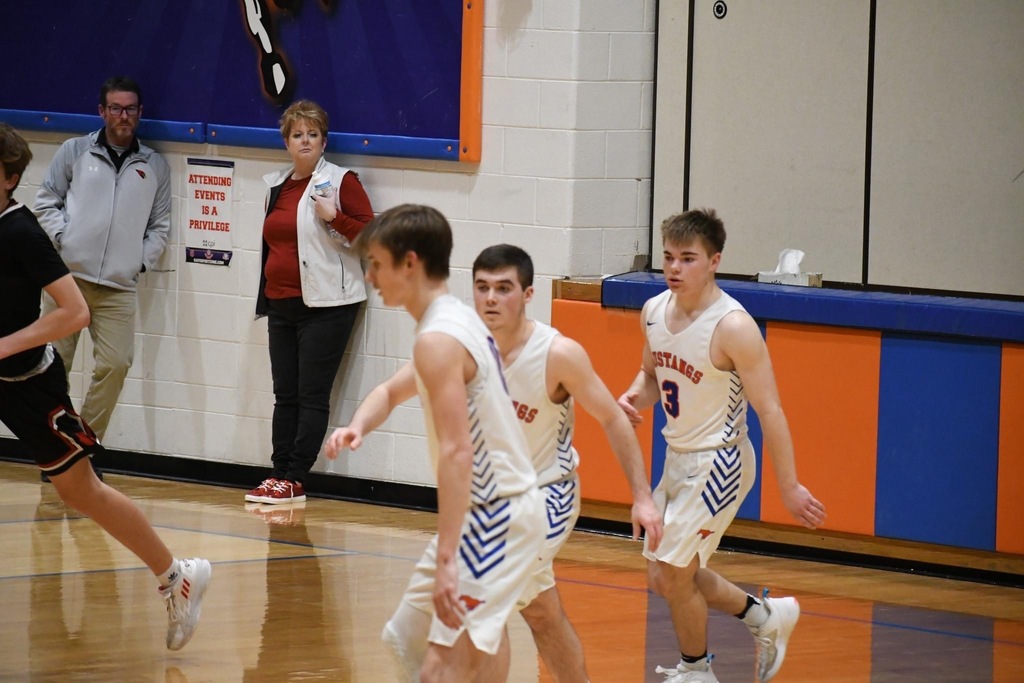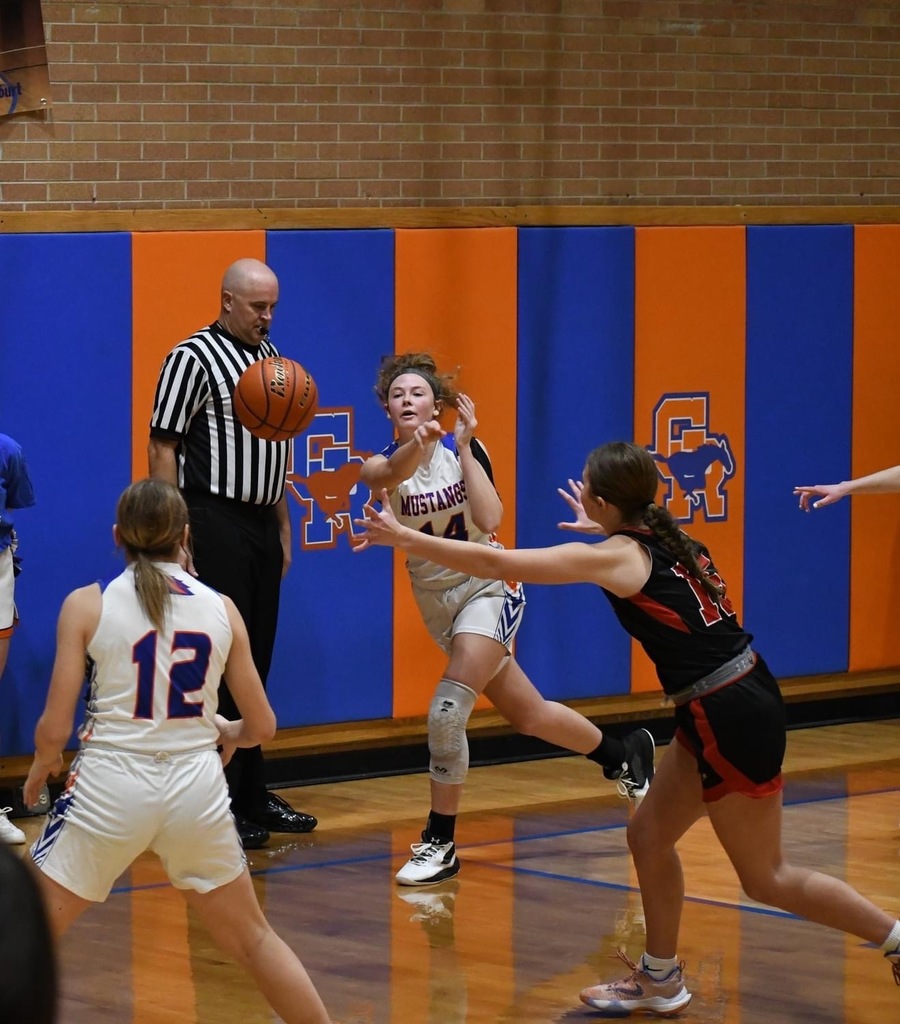 Good luck to the GRHS Lady Mustangs wrestlers today at districts! #StrongerTogther #RollStangs #LetsRide Photo: Kim Campbell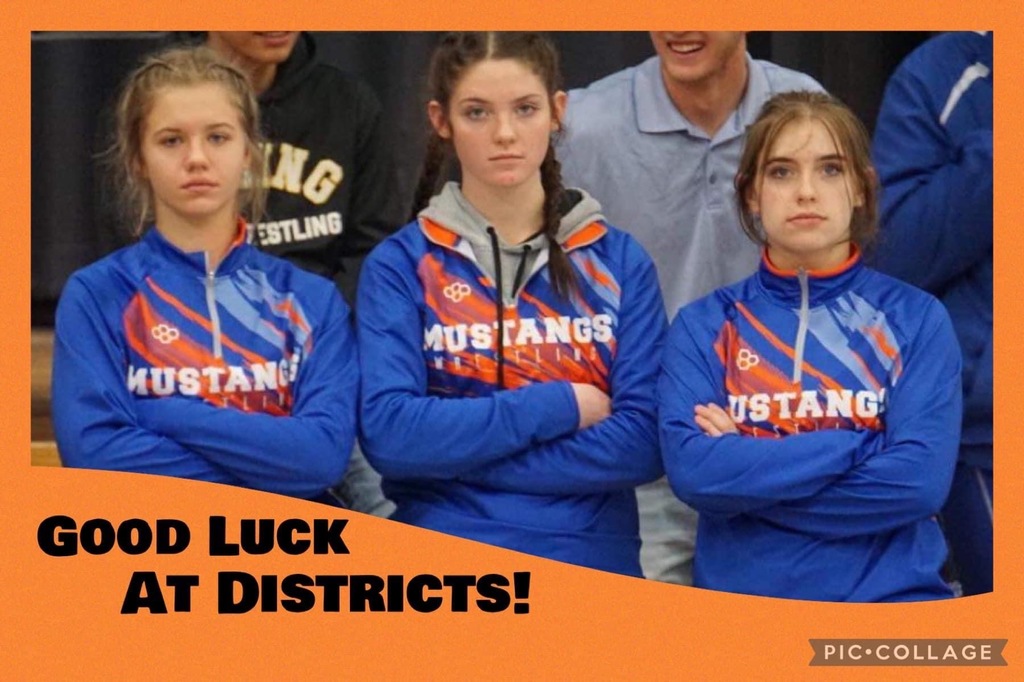 Congratulations to Tessa Hurlburt for winning the GRHS Poetry Out Loud Competition this week! We would also like to give a shoutout to all of the participants for their excellent performances and to Allan Tullis for placing 2nd and Lainey Fillmore for placing 3rd! Tessa will now submit recitations to Nebraska Poetry Out Loud for a chance to compete at the State Competition in March. Good luck Tessa!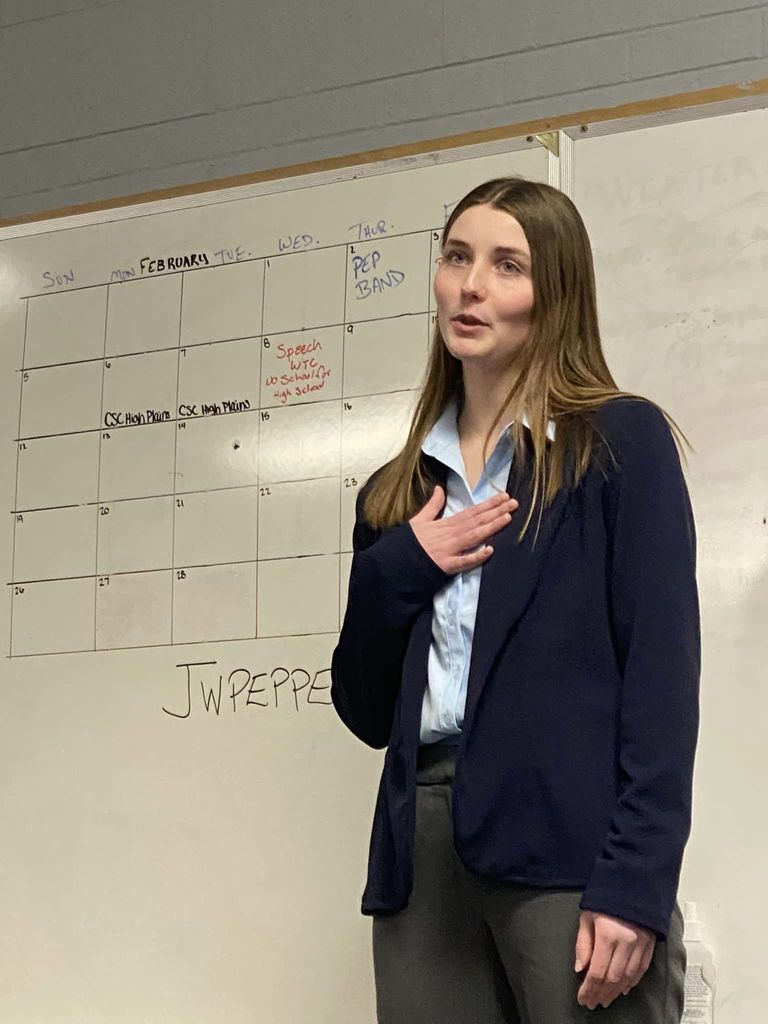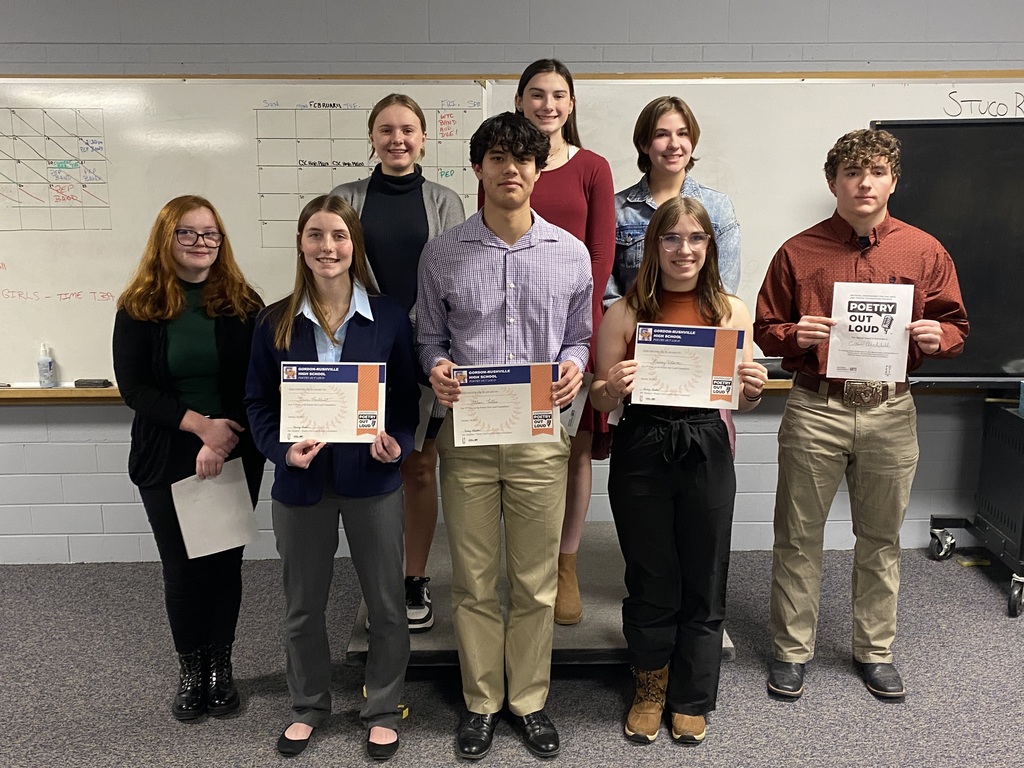 Rd. 1 WTC girls basketball tonight vs. Kimball. Tip-off at 6:00 p.m. It is also cheerleaders parents night! Introductions begin at 5:30 p.m. Due to WTC conference rules, no passes are accepted. Admission is $6 adults, and $5 students. #StrongerTogether #LetsRide #RollStangs

The Mitchell girls and boys basketball games have been rescheduled to Tuesday, February 7, 2023. The games will be Varsity only, no JV. Girls tip-off at 4:00 PM and the boys game to follow. #StrongerTogether #LetsRide #RollStangs

Parents Night for the GRHS cheerleaders is on Thursday, February 2, 2023 at 5:30 pm before the girls basketball game vs. Kimball at 6:00 pm. #StrongerTogether #LetsRide #RollStangs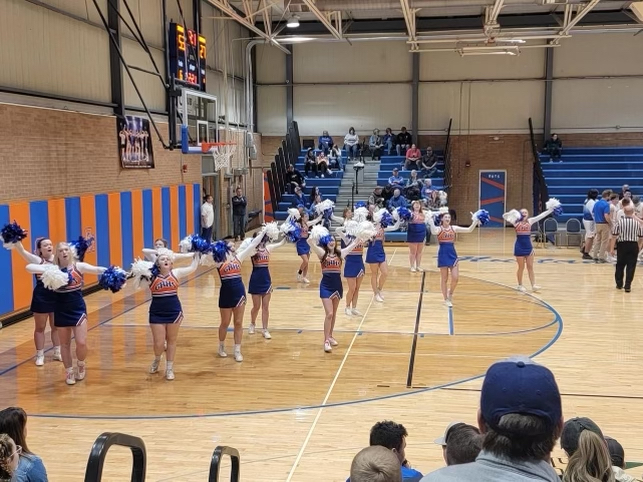 Due to the icy road conditions and extreme cold weather, school and all school events have been canceled for today Monday, January 30th. Stay home and stay safe!

Due to the weather and road conditions, Gordon-Rushville Public Schools will have a 2-hour late start tomorrow Monday, January 30th. No breakfast will be served and Buses will run accordingly leaving Rushville at 9:05 am and leaving Gordon at 9:35 am. Stay tuned to the radio stations or
www.grmustangs.org
for further information.

The FFA trip to the Black Hills Stock Show on Monday, January 30th, has been canceled. #StrongerTogether #LetsRide #RollStangs

The basketball games scheduled to be played in Mitchell today (1-28) have been postponed due to poor weather and road conditions. Stay safe everyone. #StronerTogether #RollStangs #LetsRide