"The speech team traveled to Ainsworth on Saturday, February 18th and were runner-up as a team. Individual medalist are the following: Kylie Coomes - 2nd in varsity humorous prose, 1st in entertainment speaking Aliyah American Horse - 1st in Program of Oral Interpretation (POI) Lainey Fillmore - 2nd in novice humorous prose Allan Tullis - 1st in varsity poetry Aliyah American Horse & Lainey Fillmore - 2nd in duet acting Our next competition will be districts in Bridgeport on February 28th," said Mrs. Wilson, head speech coach. Great job Mustangs! #StrongerTogether Picture attached from L to R: Lainey Fillmore, Kylie Coomes, Aliyah American Horse, Allan Tullis 📷 Esther Wilson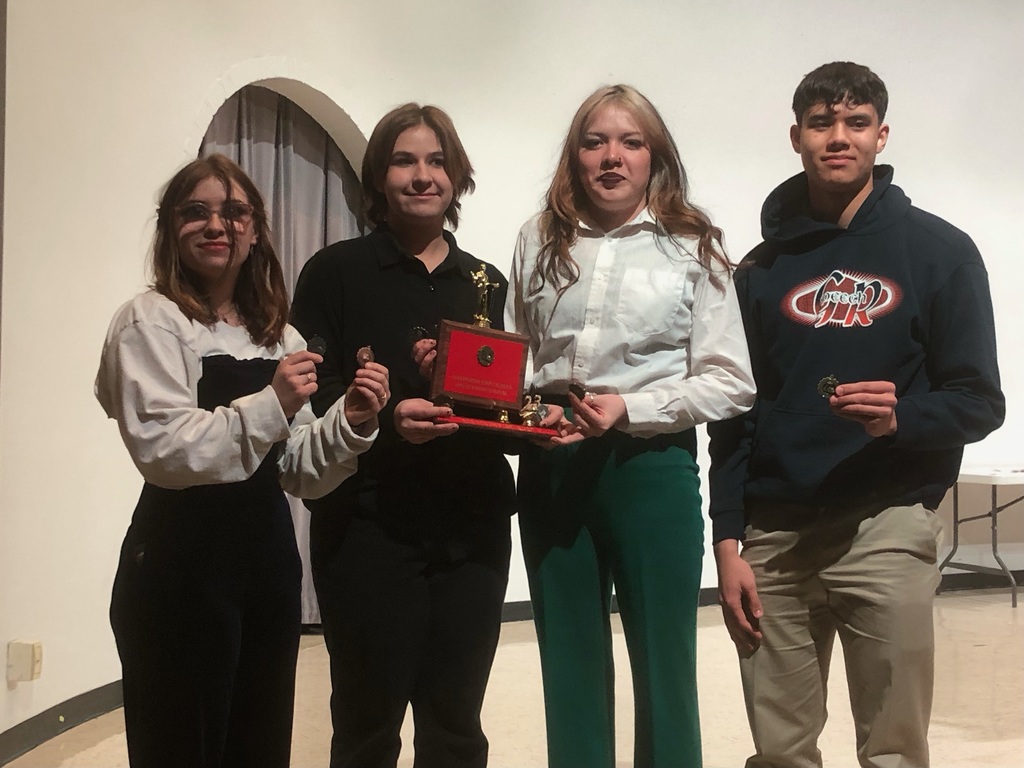 The special GRPS school board meeting scheduled for tonight February 23rd has been canceled.

**SPECIAL ACTIVITIES ANNOUNCEMENT** Due to conflicts with rescheduling the boys subdistrict final to Friday for both G-R and Kimball, the G-R vs Kimball sub-district final game will proceed as originally planned at 6:00 PM tonight (Feb. 23) at GRHS. Admission $6 Adults $5 Students (K-12). Sorry no passes, per the NSAA. Additionally, the boys D1-6 sub-district final in Ainsworth was rescheduled to Friday, Feb. 24th at 7:30 PM CT. Therefore, the girls C2-7 district final game will now start at 5:00 PM CT/4:00 PM MT. Gates open at 4:00 PM CT/3:00 PM MT. Admission is $6 Adults & $5 students (K-12) and good for only our game . #StrongerTogether #LetsRide #RollStangs

Gordon-Rushville Public School will not have school today, Thursday, February 23rd due to county roads and highways not being open and staff not able to make it to their buildings. Information on the boy's sub-districts basketball game will be sent out later today.

Due to the extreme cold temperature forecasted in our area, Gordon-Rushville Public Schools will have a 2-hour late start tomorrow Thursday, February 23rd. No breakfast will be served and buses will run accordingly leaving Rushville at 9:05 am and leaving Gordon at 9:35 am. Stay tuned to the radio stations or
www.grmustangs.org
for further information.

Due to the forecasted winter storm in our area, school and all school events have been canceled for tomorrow Wednesday, February 22nd. Stay home and stay safe!

Congratulations GRHS Cheerleaders! 📣 Class C2 State Runner-Up in Traditional Performance Routine at the NCA/NSIAAA State Cheer Competition! GRHS also received 6th place for their Game Day Routine! Congrats to the girls and Coach Dehning! #StrongerTogether #LetsRide #RollStangs 📷 Credit Russchelle Dehning and Sylmarie Socarras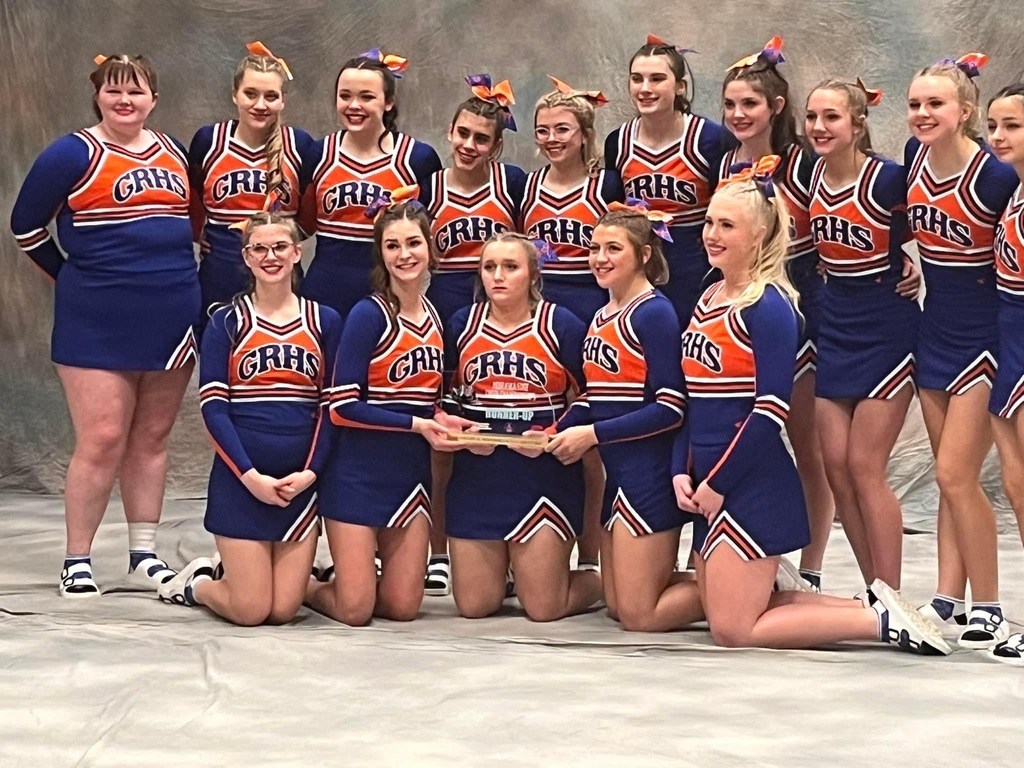 Boys sub-districts start tonight and are hosted by G-R. 5:30 PM - Bayard vs. Kimball 7:00 PM - Gordon-Rushville vs. Morrill Admission per the NSAA $6 Adults $5 Students (K-12) Due to this being an NSAA event, school and community passes will not be accepted for admission.

Girls 🏀 district finals is set! #7 Gordon-Rushville 🆚 #10 Clarkson-Leigh 📆 Friday, Feb. 24, 2023 ⏰ 6:30 PM CT/5:30 MT 🏫 Ainsworth High School #StrongerTogether #LetsRide #RollStangs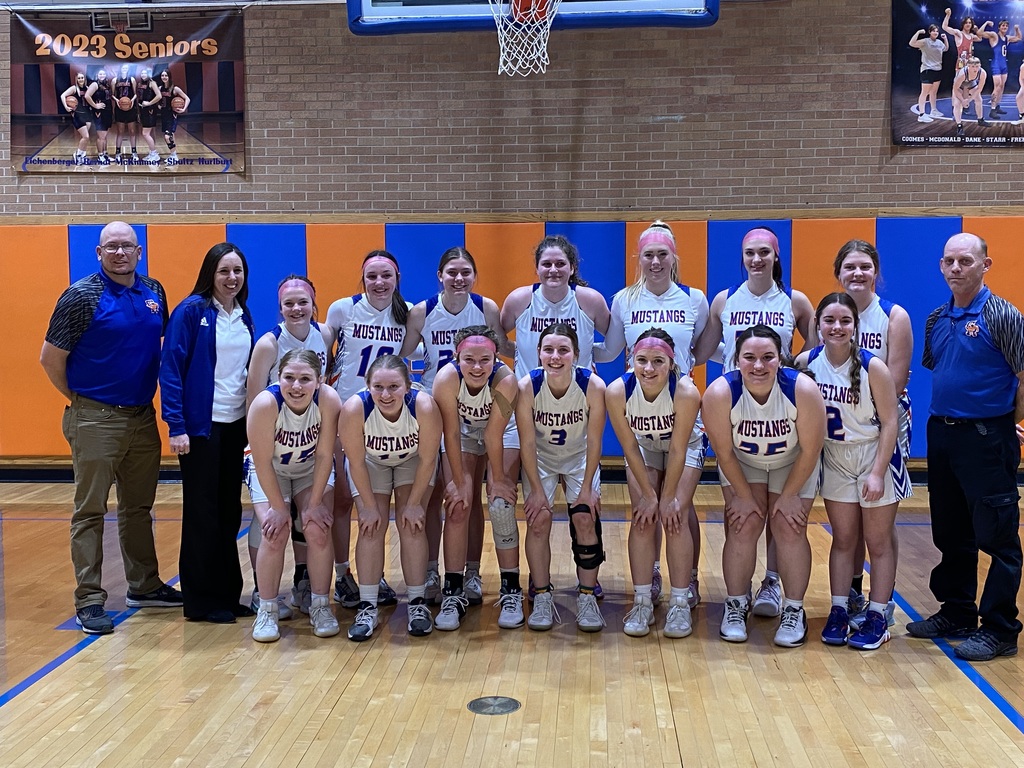 Sending good luck 🍀 to the speech team! 🎤 📆 Feb. 18, 2023 🏫 Ainsworth High School ⏰ 8:00 AM #StrongerTogether #Roll Stangs #Lets Ride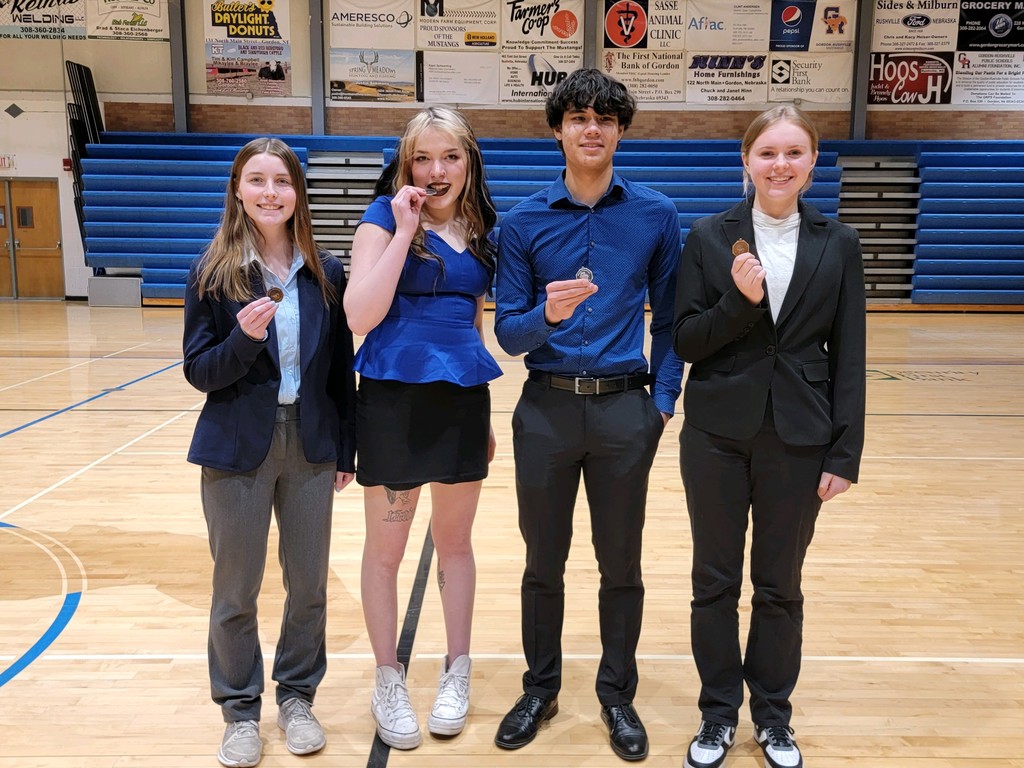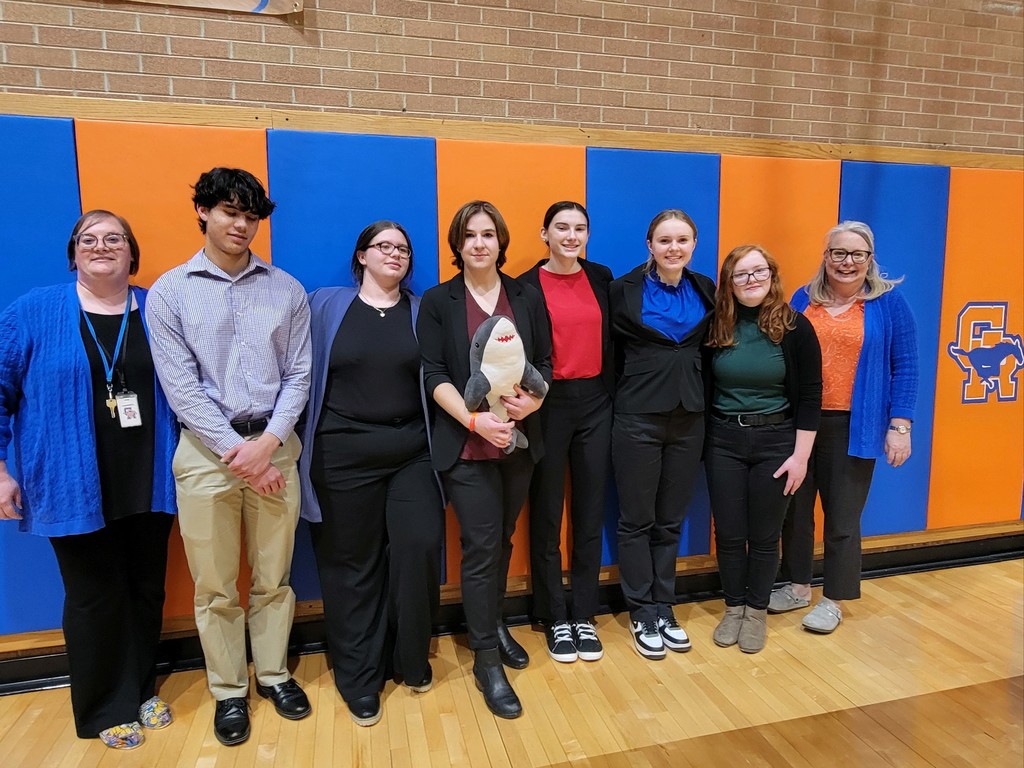 SPECIAL ANNOUNCEMENT The date of the C2-12 boys 🏀 sub-districts has changed because of the forecast of snow on Tuesday. 📆 Monday, Feb. 20, 2023 ⏰ 5:30 PM, #2 Bayard vs #3 Kimball ⏰ 7:00 PM, #1 G-R vs #4 Morrill Sub-District Final 📆 Thursday, February 23, 2023 ⏰ 6:00 PM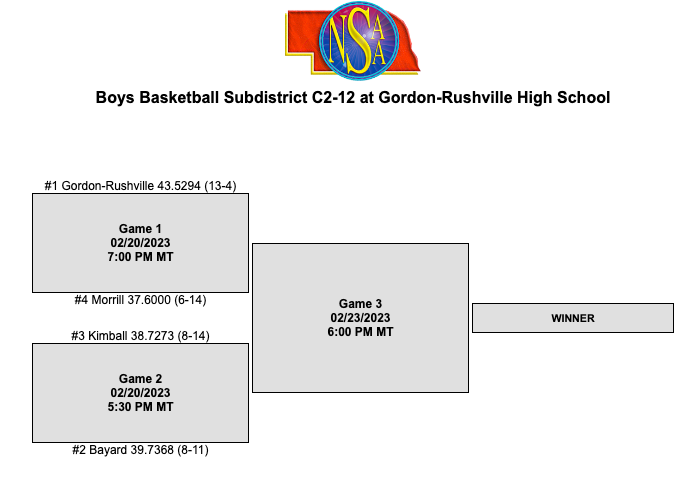 The Lady Mustangs 🏀 team are the C2-12 sub-district champs! They beat a tough Bayard team tonight 39-26. The ladies move on to the district final game which will be played on Friday, February 24, 2023. The team and time are still TBD. Stay tuned! #StrongerTogether

Ashton Dane and Kyler Vincent advanced to the state semifinals today! Tucker Banister, Jace Freeseman, and Curtis Rittgarn all lost their 1st match of the day, but are still alive in the tourney. Go get 'em tomorrow fellas! Mustang Nation is cheering you on! #StrongerTogether

Girls 🏀 sub-districts final is tonight at GRHS, tip-off at 6:00 PM. Fans, we WANT you in the gym to WATCH👀 and CHEER 📣the Lady Mustangs to victory so clear your schedules and get HERE! #PacktheGym #GetRowdy #BeLoud #Engaged #BeClassy #StrongerTogether #RollStangs #LetsRide

GRHS cheerleaders leave for Grand Island after the girls sub-district game for STATE CHEER! They perform their Game Day Routine at 6:44 pm CT & Traditional Performance at 10:04 pm CT on Friday, February 17th. The team is leaving the high school at 7:45 pm and we'd love have you show your support by lining the streets in Gordon to wave, clap, and cheer the girls as they compete for the State Cheer Championship! #StrongerTogether #RollStangs #LetsRide 📷 credit - Michele Heck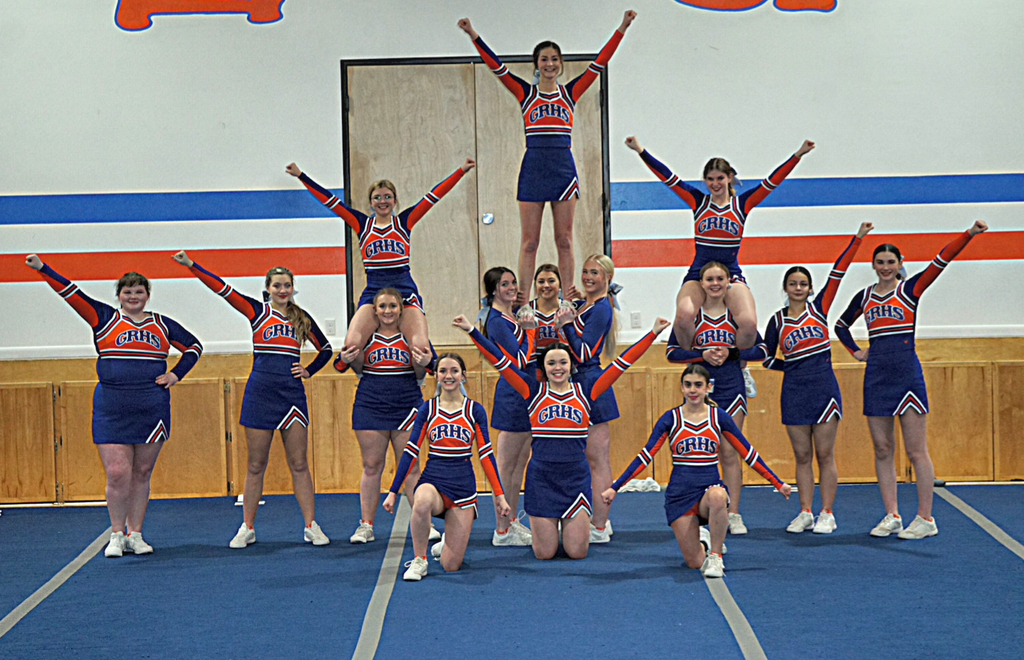 Sending positive vibes to the GRHS wrestlers traveling to compete in the NSAA state wrestling championship! 👊🏽 GOOD LUCK 🍀 Ashton, Tucker, Kyler, Jace, and Curtis! #StrongerTogether #LetsRide #RollStangs 📷 credit - Ashley Younkin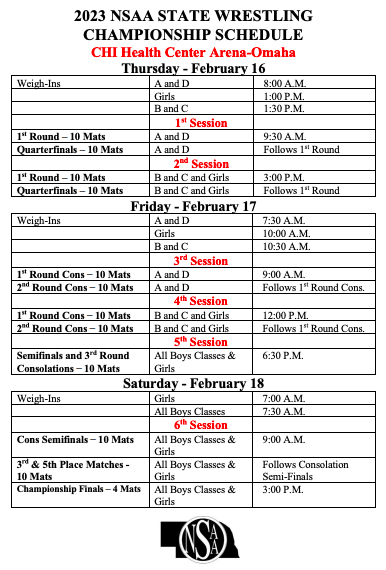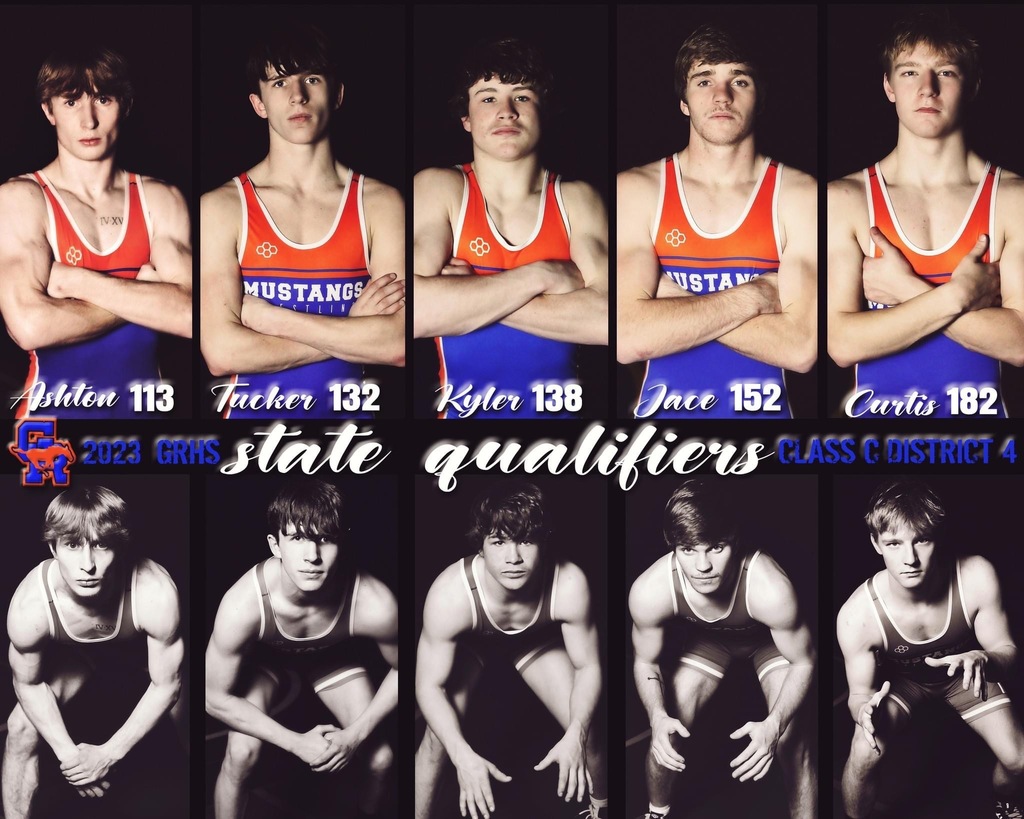 G-R will host the C2-12 boys basketball sub-district next week. G-R is the #1 seed and will play #4 Morrill on Tuesday, February 21, 2023 at 6:30 p.m. The road to the state tournament begins! #StrongerTogether #LetsRide #RollStangs

Lady Mustangs advance in the the C2-12 sub-district bracket on V❤️ Day. The Lady Stangs now play Bayard in the sub-district final on Thursday, February 16th at 6:00 PM at GRHS. Hey, G-R community let's #PacktheGym and cheer the ladies to victory! #StrongerTogether #RollStangs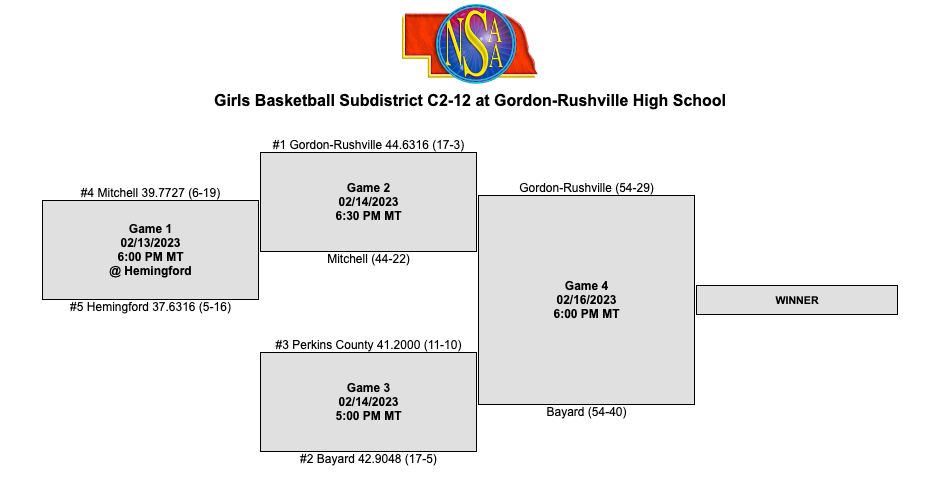 Due to inclement weather and school cancellations this year, Gordon-Rushville High School has already adjusted the bell schedule to help ensure that high school students meet the state requirements for instructional time in the classroom. However, since there is still the possibility of future snow days, Gordon-Rushville High School only will have school for students on Monday, February 20. At this time, all other GRPS school buildings will still have a staff inservice day on February 20 as previously planned, and there will be no school for students at GES, RES, and GRMS on that day.