There will be a noon dismissal for students on October 21 to allow teachers the afternoon for Professional Development and to finalize 1st Quarter grades.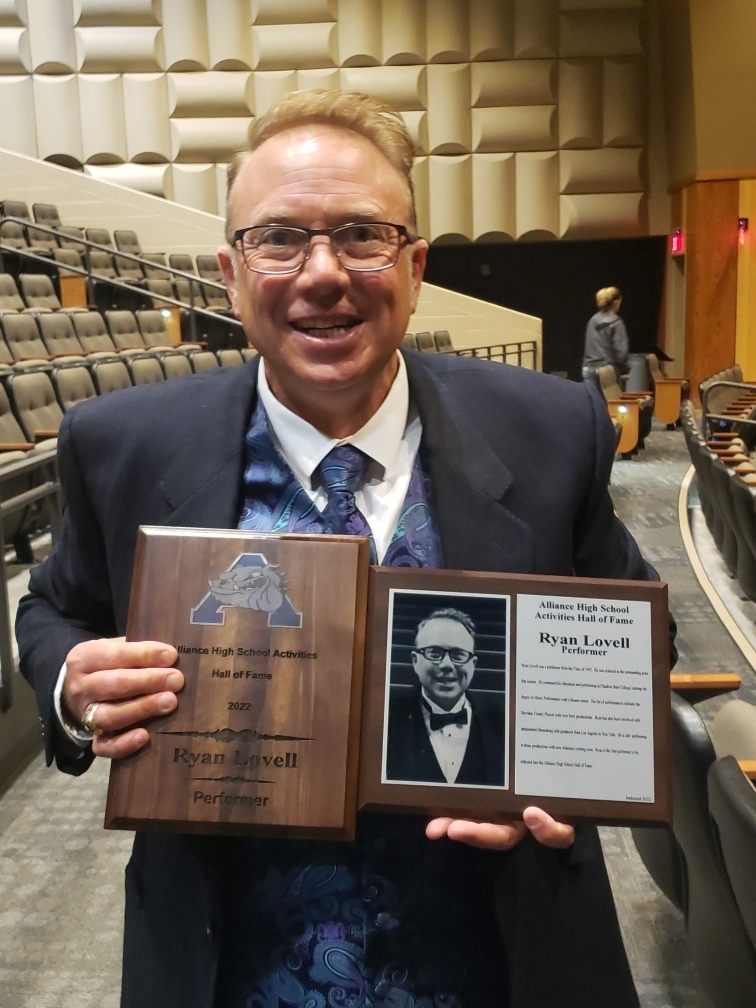 The GRHS Track Team will be serving Walking Tacos at the concession stand at this evening's football game along with the regular concession menu. Come watch the Mustangs at 4:00 PM and grab a bite to eat! Go Mustangs!

The GRHS Senior Parent Meeting and Financial Aid Night will be in the GRHS cafeteria this evening at 5:30 PM.

Just a reminder that GRHS Parent-Teacher Conferences are this evening from 4:00 PM to 7:00 PM in the high school cafeteria. We hope to see you there!

GRPS Open Discussion Notice 9-29-22 5:30 to 6:30 PM. Use southeast door of the high school to enter the building.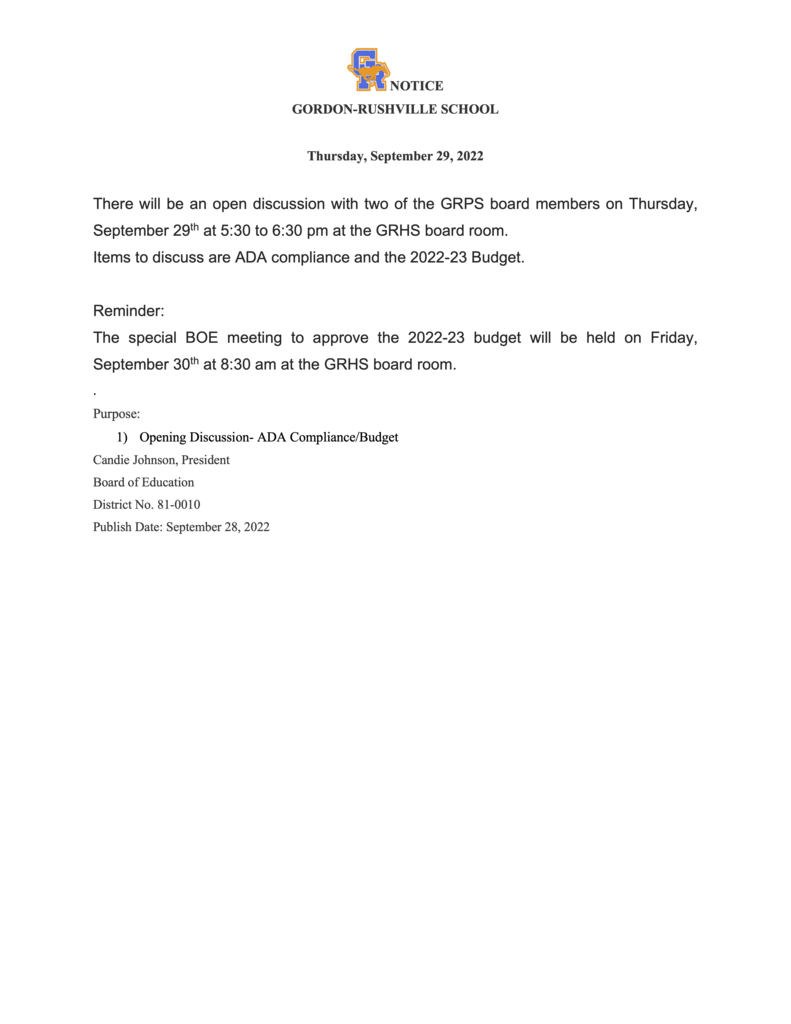 Here is the proposed tax request for the 2022-23 GRPS budget. This tax request has been reduced from information originally provided on the pink cards based on public input from the meeting held on September 22. The amount of the ask has been reduced by 2.1536 cents.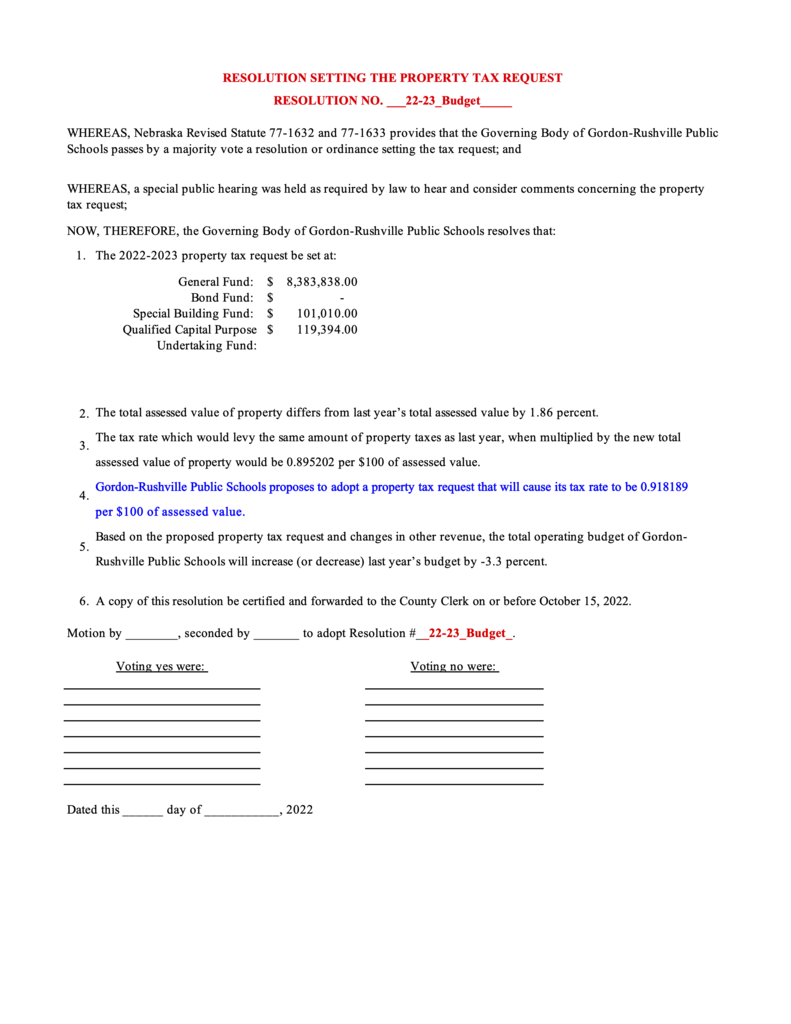 Due to technical issues, the special board meeting scheduled for Monday the 26th has been moved to Friday, Sept. 30th at 8:30 am. See attached notice.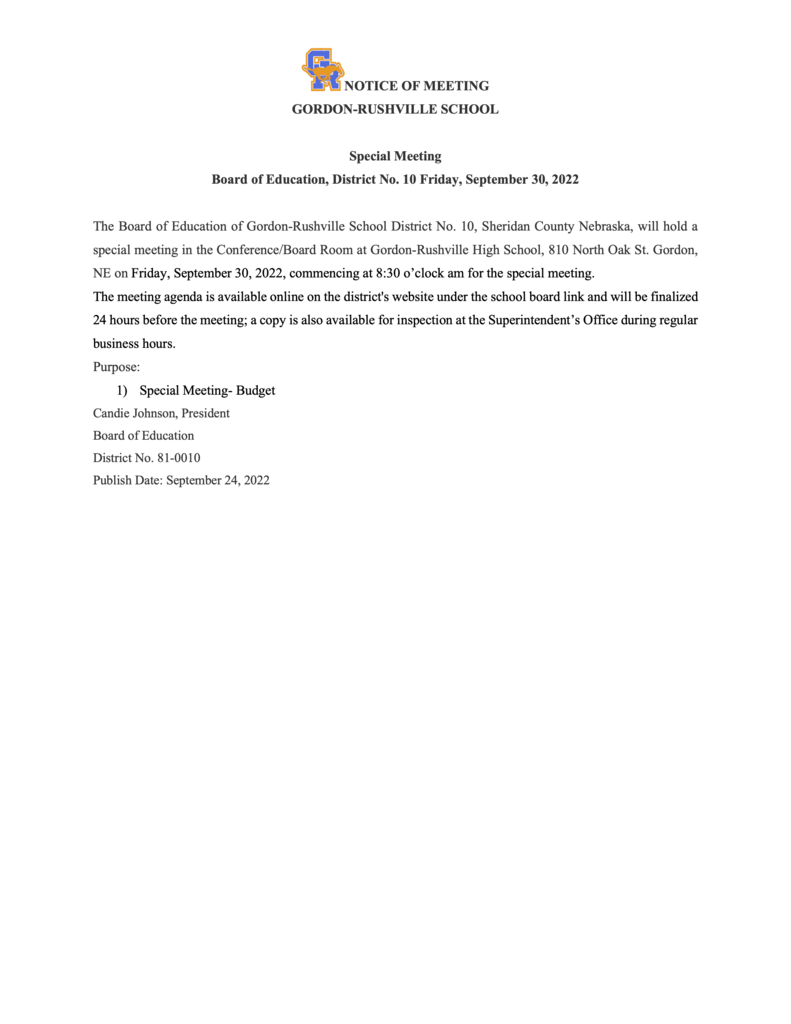 GRPS Safety Alert Notification. Please see attached letter.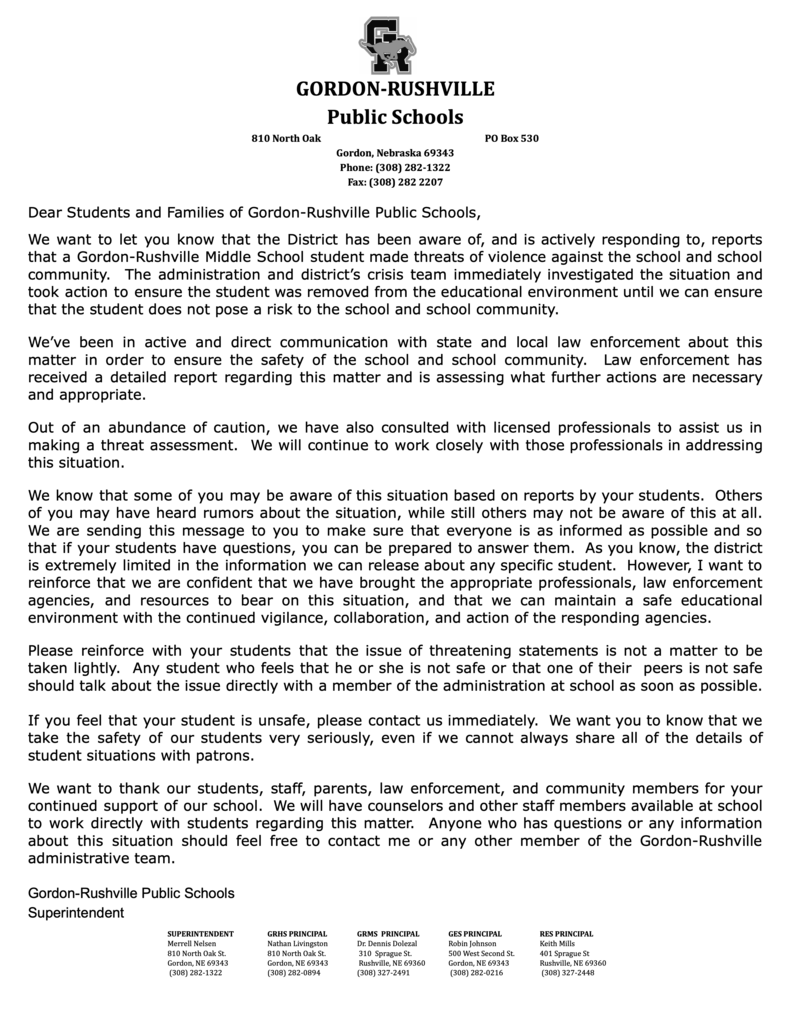 UPDATE: Calendar Start Times Issue This week's events have been manually updated to display the correct start times. We are still waiting on Google Calendars to resolve their issue for all other events.

Due to a Google Calendar issue, school events are currently being shown an hour earlier than the correct scheduled time. We will let you know when the issue is resolved and event times are shown correctly.

Good luck to the Mustangs Cross Country team as they travel to Gering to compete today. Run Fast! #RollStangs #StrongerTogether #XC

Thriller in Gordon to tonight. Chadron wins set 5 21-19. Great game played by both teams! Lady Mustangs keeping grinding! #RollStangs #StrongerTogether

Cardinals win set 4 25-19 to tie the match 2-2. We're going to the 5th set! Keep bringing the energy Lady Mustangs! #RollStangs #StrongerTogether

Lady Mustangs win game 2 vs Chadron 25-23. Keep battling ladies! #RollStangs #StrongerTogether #nebpreps

Unable to attend tonight's football game, You can watch it live courtesy of Sheridan County Journal Star at 6 pm MST
https://youtu.be/SbBsrhX8LtY

The Volleyball Team is selling Mustangs Volleyball and GR Mustang Fan apparel. There are 60 options in various colors! Womens, Mens, Unisex, and Youth sizes available! The store closes at midnight on Tuesday, August 23rd. Every item purchased gives back to the Volleyball Program! Thanks for your support!
https://gordonrushvillevb22.itemorder.com/
Gordon-Rushville Middle School students and families! You have the opportunity to travel to Europe with Mrs. Waugh and Mr. Nelson in 2023. Stay tuned here, and use this link for your family to RSVP to the info session on August 29 at 7:00 PM:
https://bit.ly/3BMdEAo
.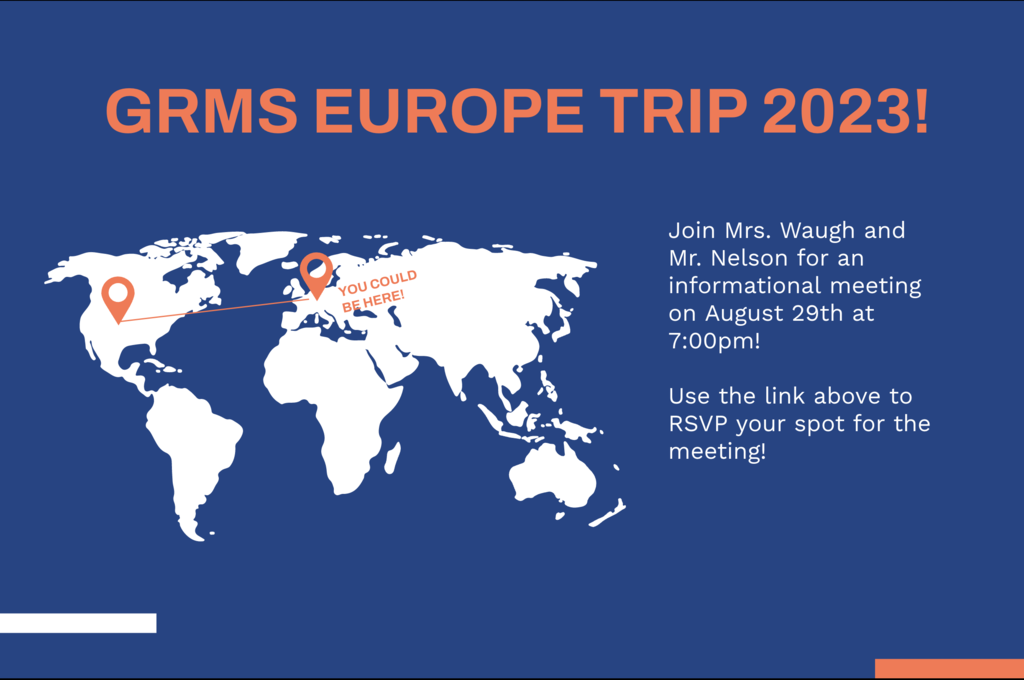 Niki Waugh is our first GRMS Staff Spotlight!