Miss Bev came and visited the Rushville Elementary first grade class today with fun math escape challenges! They had to complete a math challenge in order to unlock the treasure box! Thank you, Miss Bev, for a fun afternoon!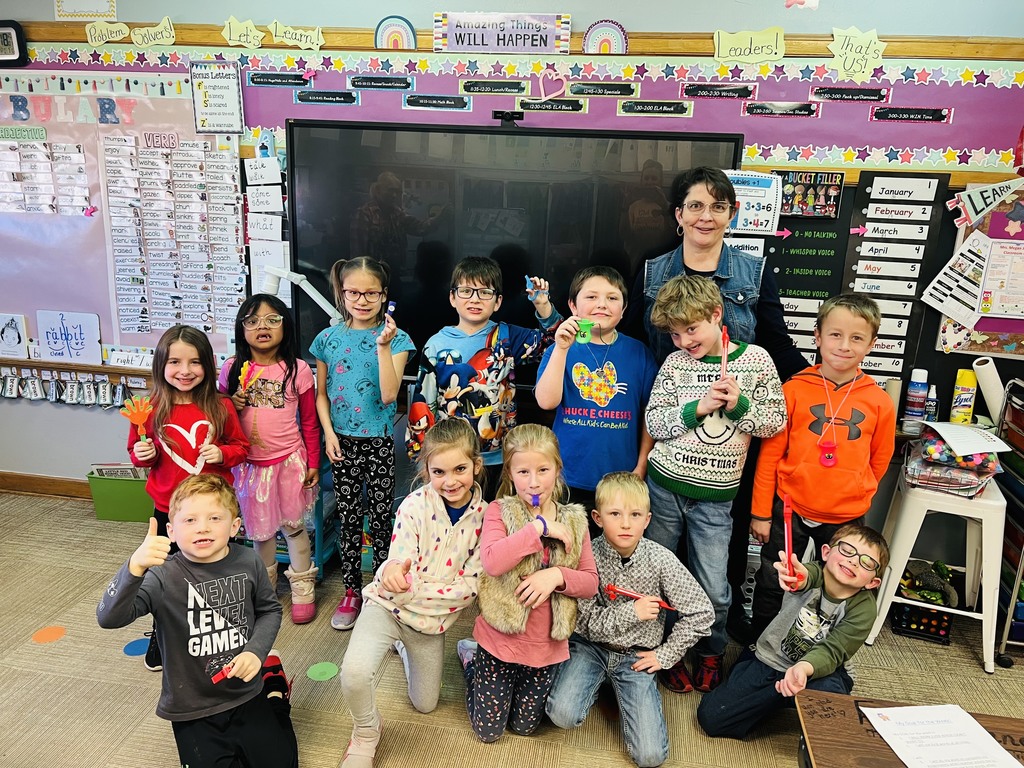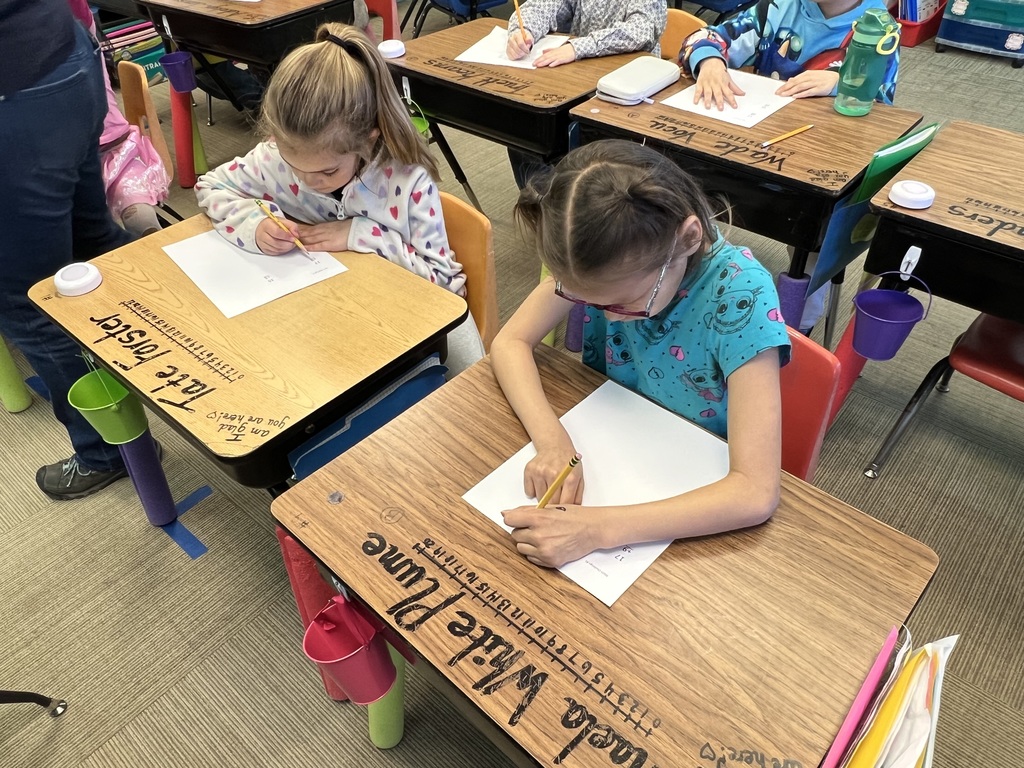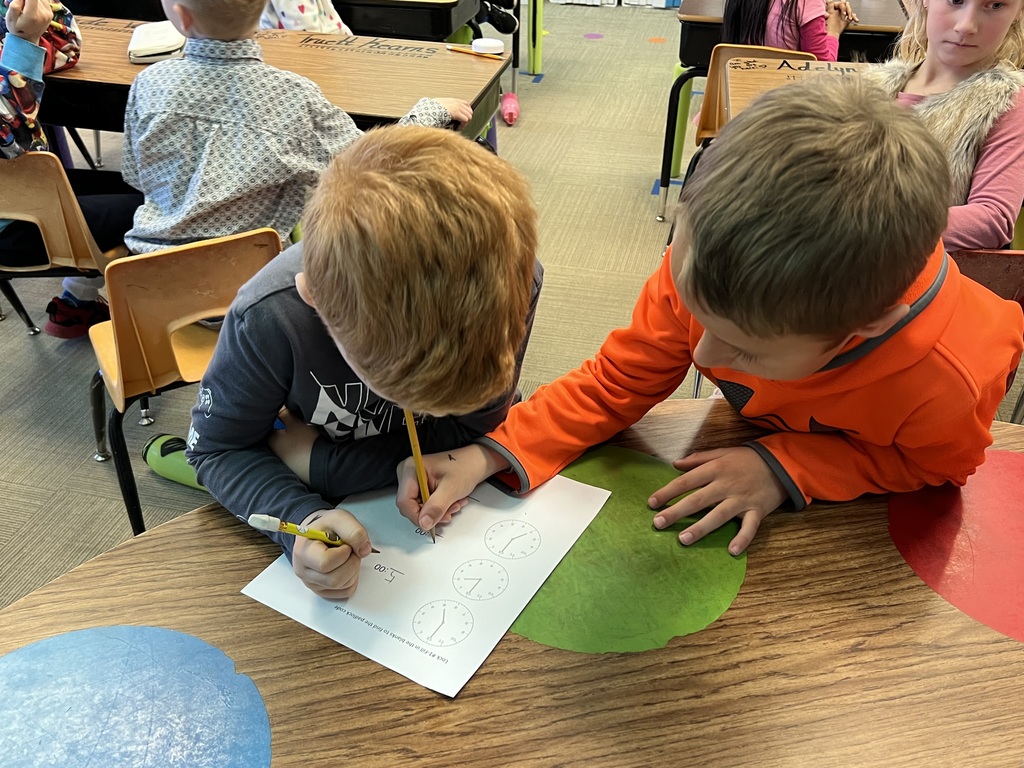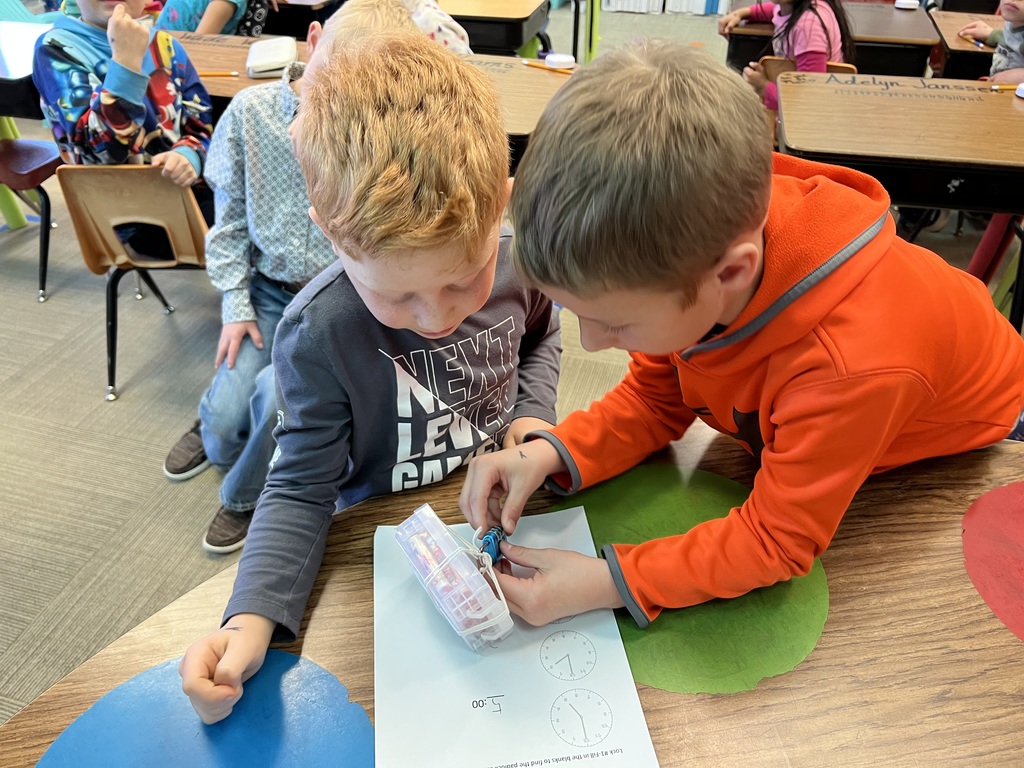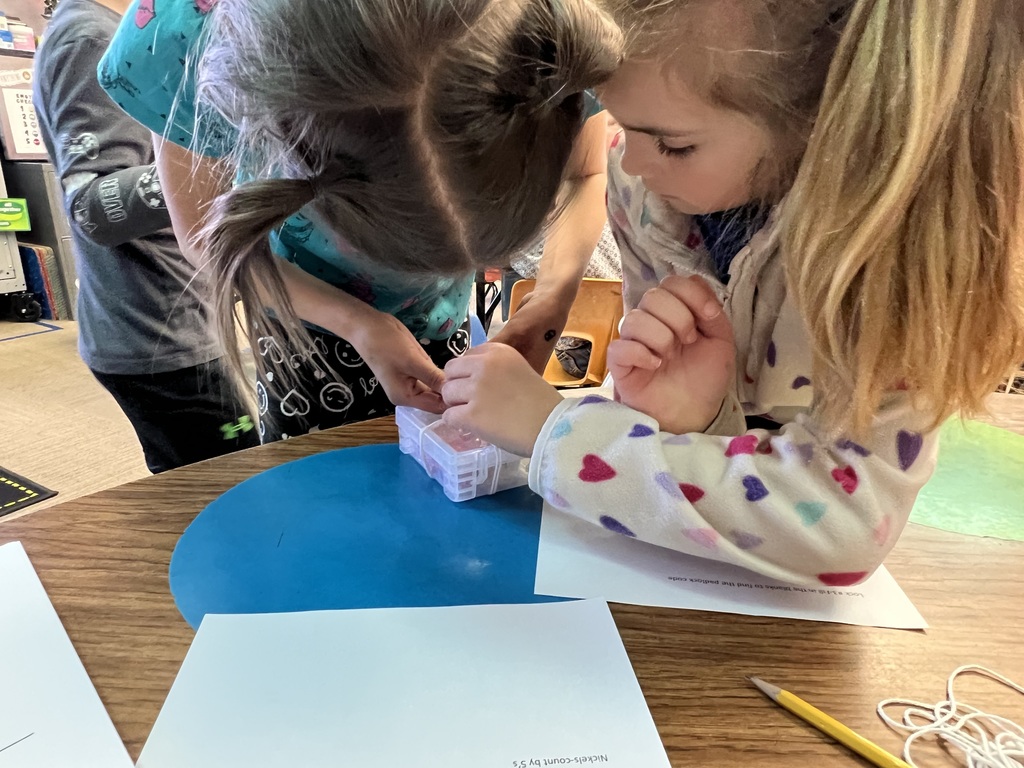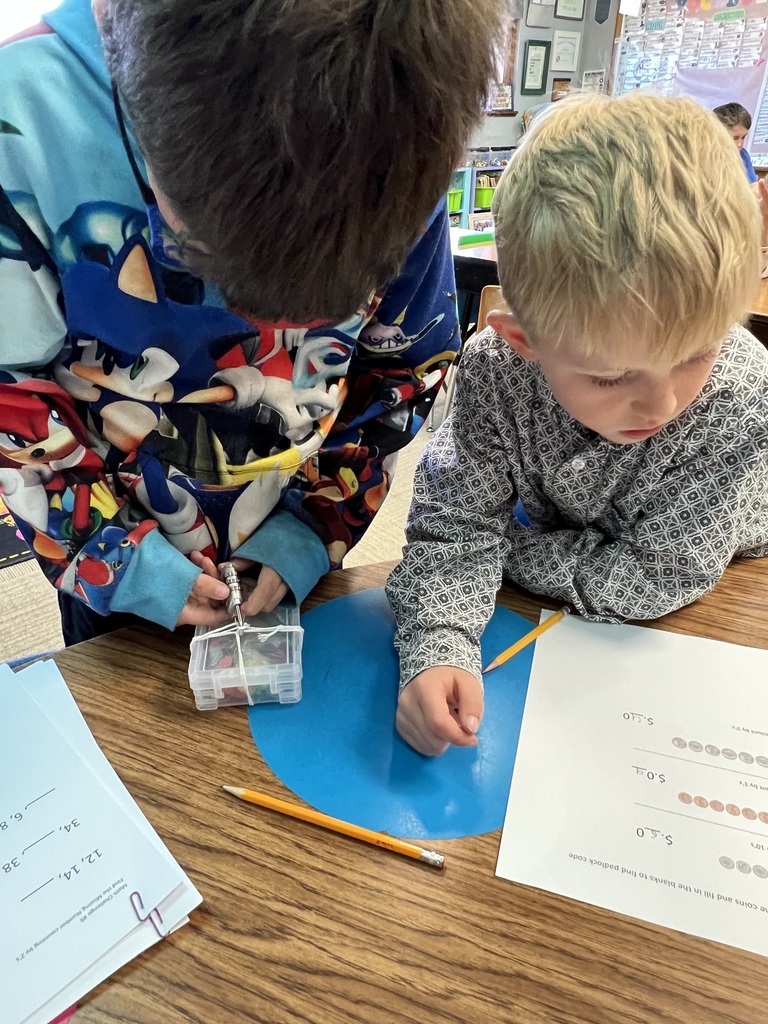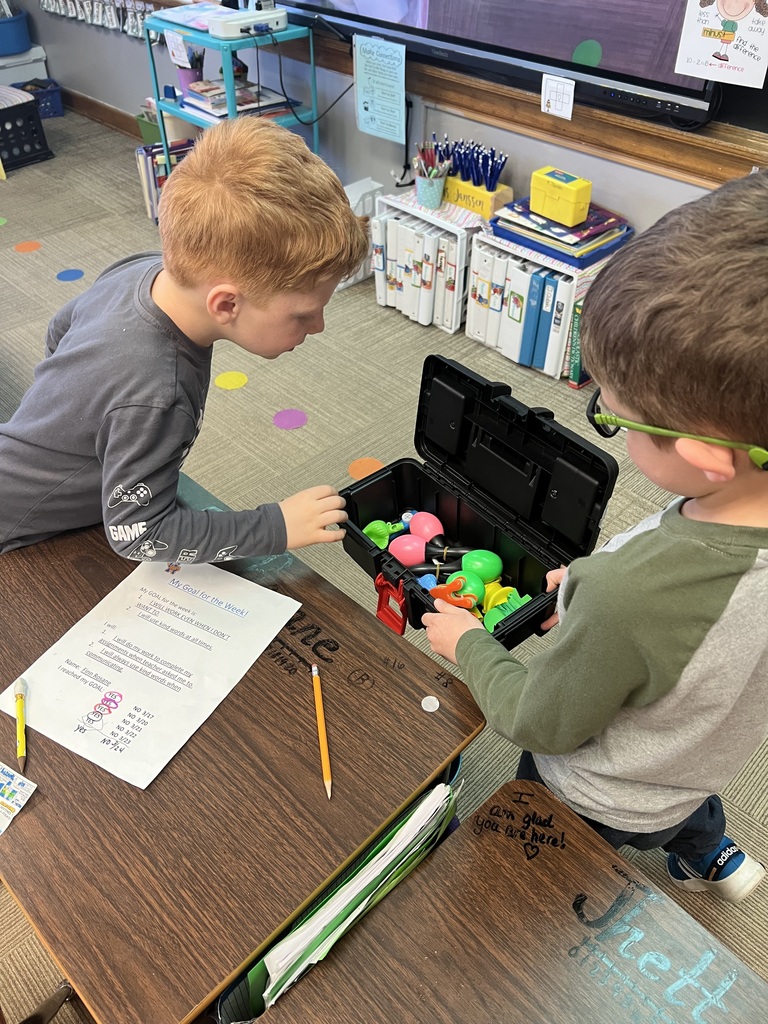 A/B Honor Roll & Students Showing Significant Growth ! Back Row: L to R: Kooper Fisher, Gracyn Younkin, Brylyn Metzger, Rylan Linders, Analiegh Wounded Foot, Oriql Yazzie, Kylie American Horse Middle Row: L to R: Colvin Perry, Aybrie Younkin, Fabiola Benitez, Aniyah Johnson, Kiya Cuevas, Curslynn Coomes, Mya Young. Front Row: L to R: Tatum Hunter, Capri Rodriguez, Bryleigh Sones, Hattie Williamson, Kenley Younkin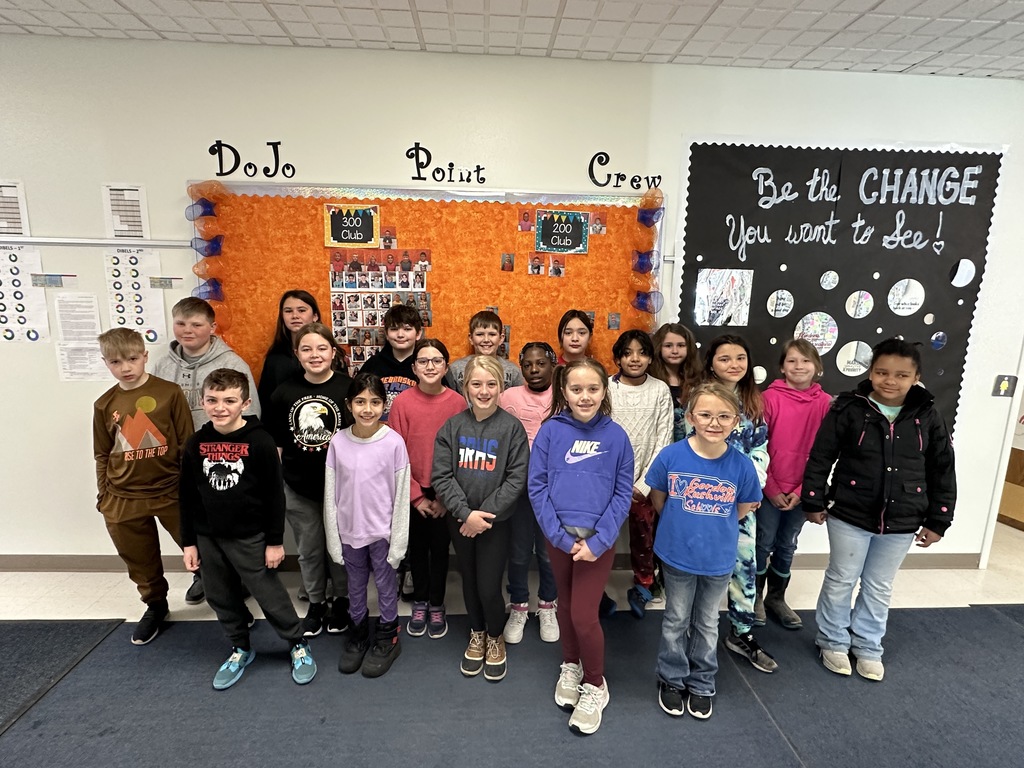 RES All A Honor Roll & Students Showing Significant Growth! Back Row: L to R: Kennedy Kearns, Ashley Feddersen, Bella White Horse, Quinton Bennett, Jaetyn Janssen, Jordynn Martin, Kamia White Horse. Front Row: L to R: Daniel Ziller, John Dieriex, Lena Conn, Natalia Dolezal, Atticus Rosane, Brody Janssen.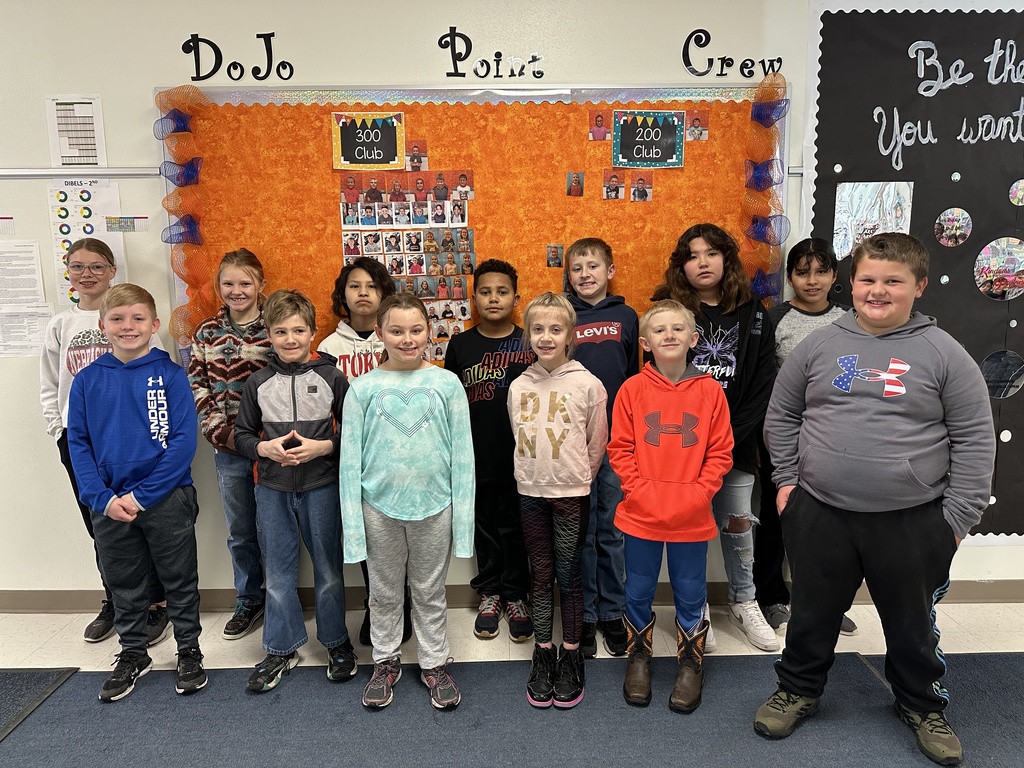 Mr. Mills' March Math Challenge for first grade. At RES, we are establishing a growth mindset and taking on challenges with a positive attitude. He introduced multiplication facts through skip counting this past week! The kids did a fantastic job! We will be practicing the facts throughout the coming weeks!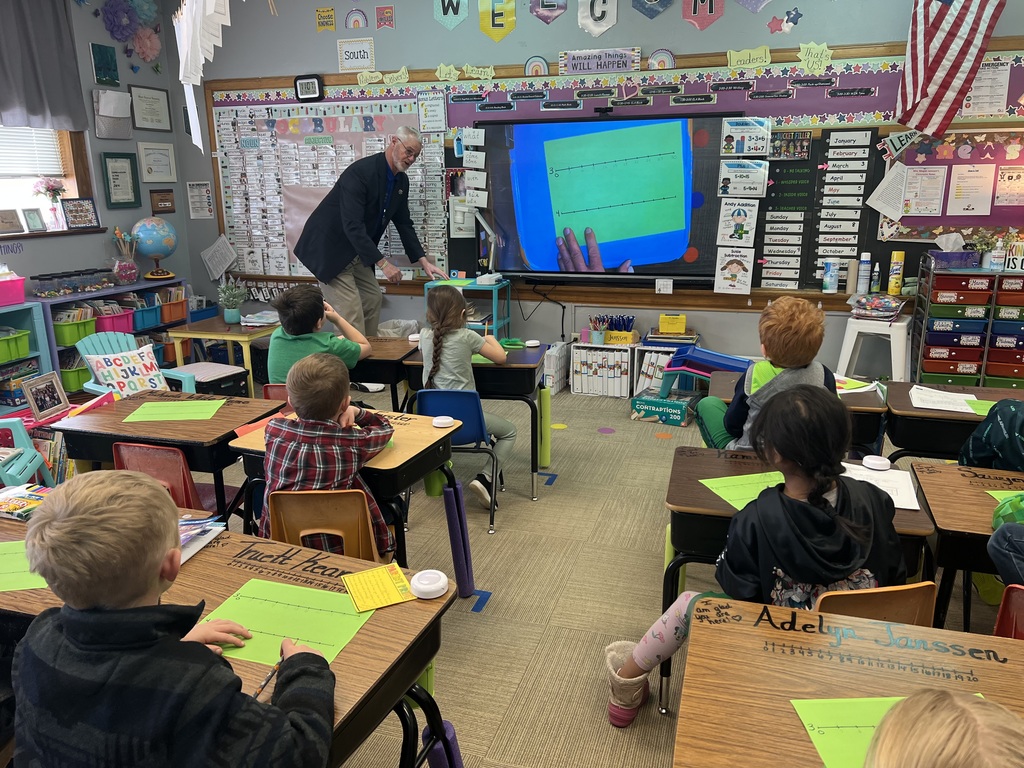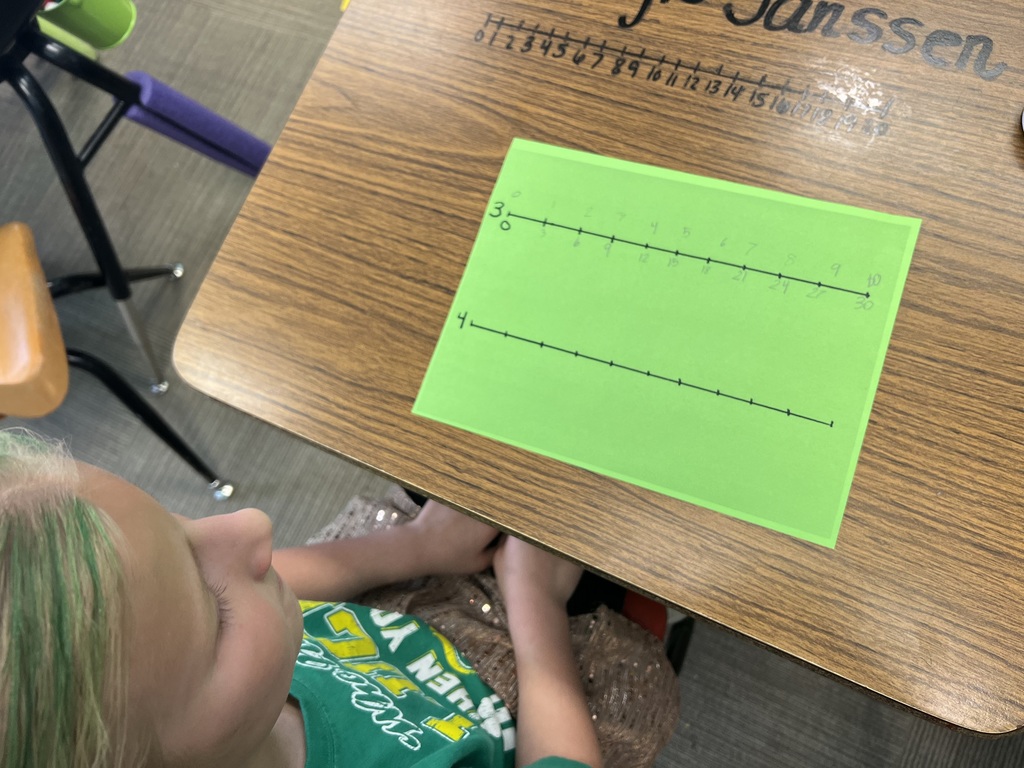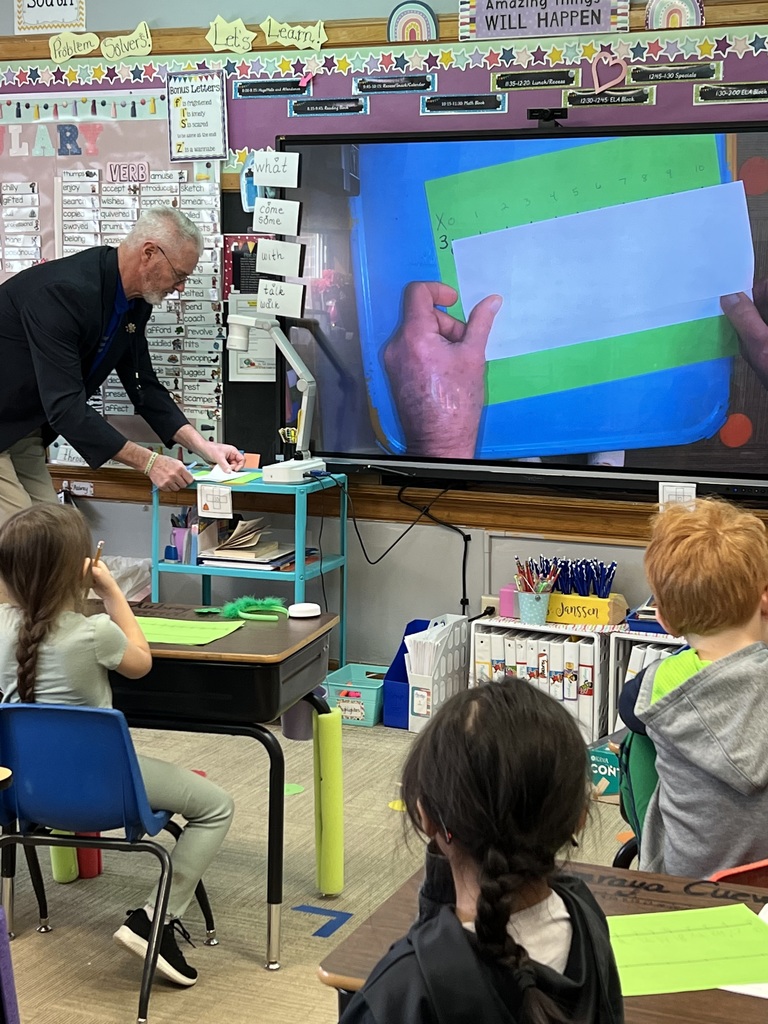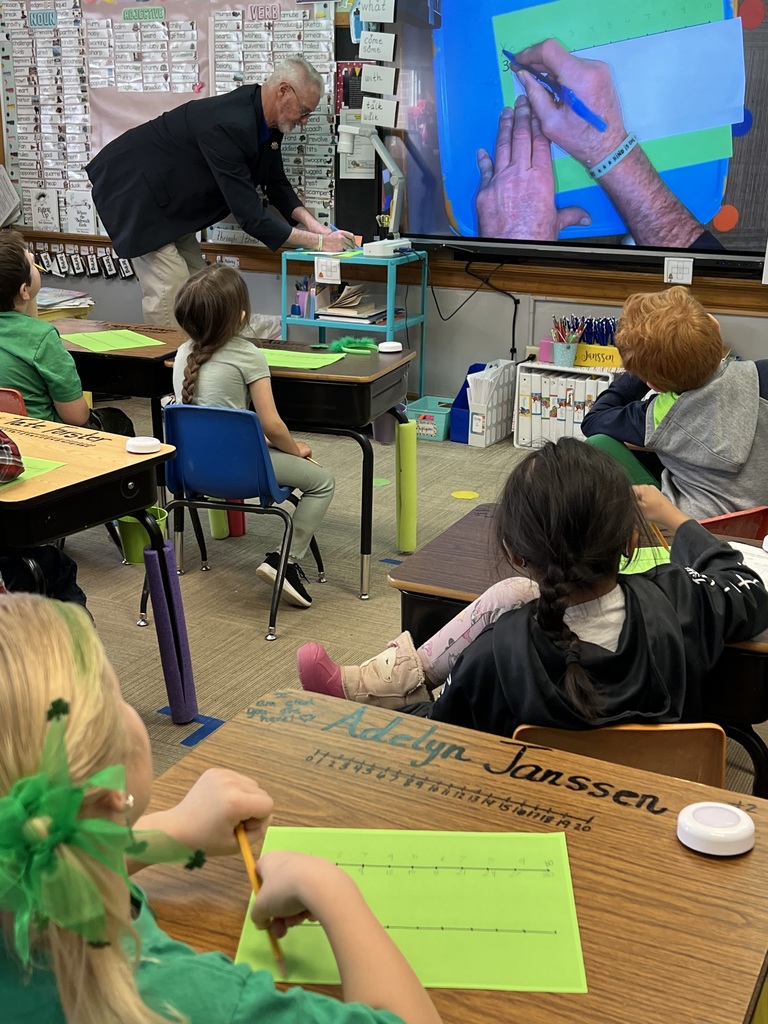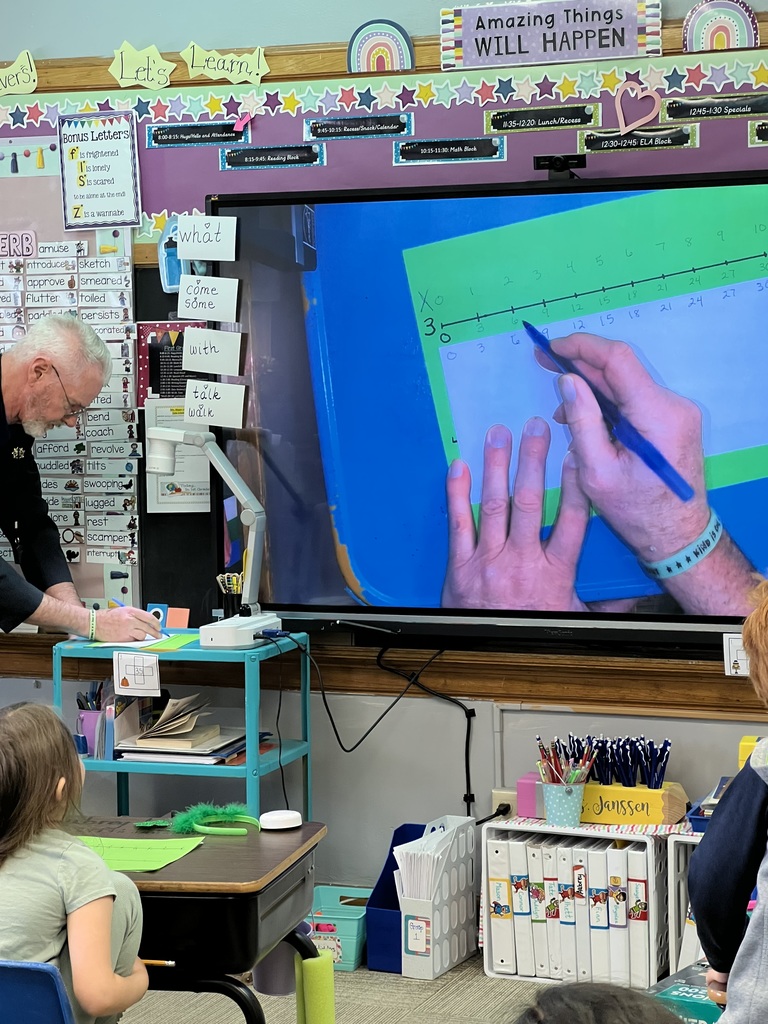 Congratulations to GRHS students who are NCPA academic all-state for winter activities! 🏀 Tessa Hurlburt, Haley Johnson, Ellis Livingston, Jace Nelson 🤼‍♂️ Colton Archibald 🤼‍♀️ Jenifer Banister, Lainey Fillmore 🎤 Kylie Coomes, Allan Tullis #StrongerTogether #RollStangs

Congratulations to the GRHS students who earned all A honor roll academic excellence for the 3rd quarter! Front row l to r: Sevanna Berndt, Tessa Hurlburt, Rylie Barker, Delaney Davis. 2nd row l to r: Ellis Livingston, Carter Anderson, Jace Nelson, Colton Archibald. 3rd row l to r: Xander American Horse, Allan Tullis, Keeten Sauer, James Tullis. Not pictured: Hadleigh Hoos, Allie Nelson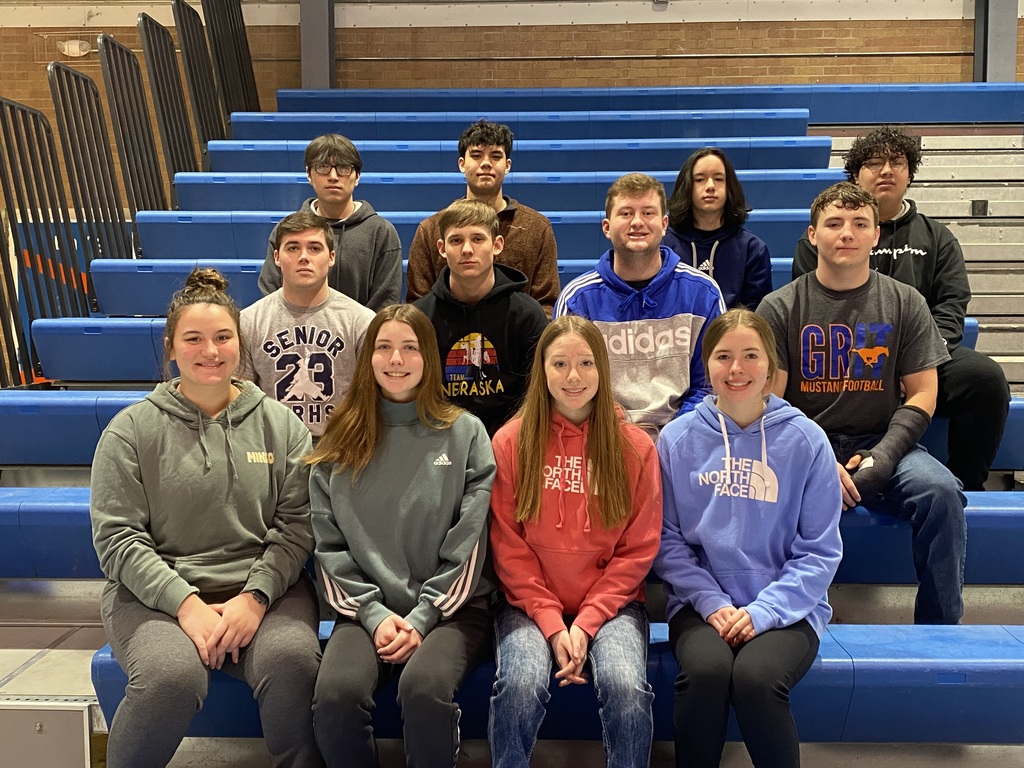 Congratulations to the GRHS students who earned A/B honor roll academic achievement for the 3rd quarter! #StrongerTogether Front row l to r: Wyatt Fedderson, Caleb Heck, Kyler Vincent, Logan Slama, Maddox Leeper, Keenan Schwarting, Lain Tausan. 2nd row l to r: Austin Child, Johnny Ziller, Addi Slama, Jenifer Banister, Claire Wellnitz, Valeria Benitez. 3rd row l to r: Curtis Rittgarn, Ben Meyer, Jessalinn Dieriex, Braylynne McKimmey, Stella Wegner. 4th row l to r: Lainey Fillmore, Riley Shultz, Reaghan Shultz, Haley Johnson, Emma Martins, Kinley Grover. 5th row l to r: Amara Funk, Reese Simsonson, Rowan Simonson, Marlee Keracik, Taylor Gieselman. 6th row l to r: Alice Tullis, Katie Coomes, Audrey Swiggum Not pictured: Cecilia Deaver, Kylie Goings, AJae McKimmey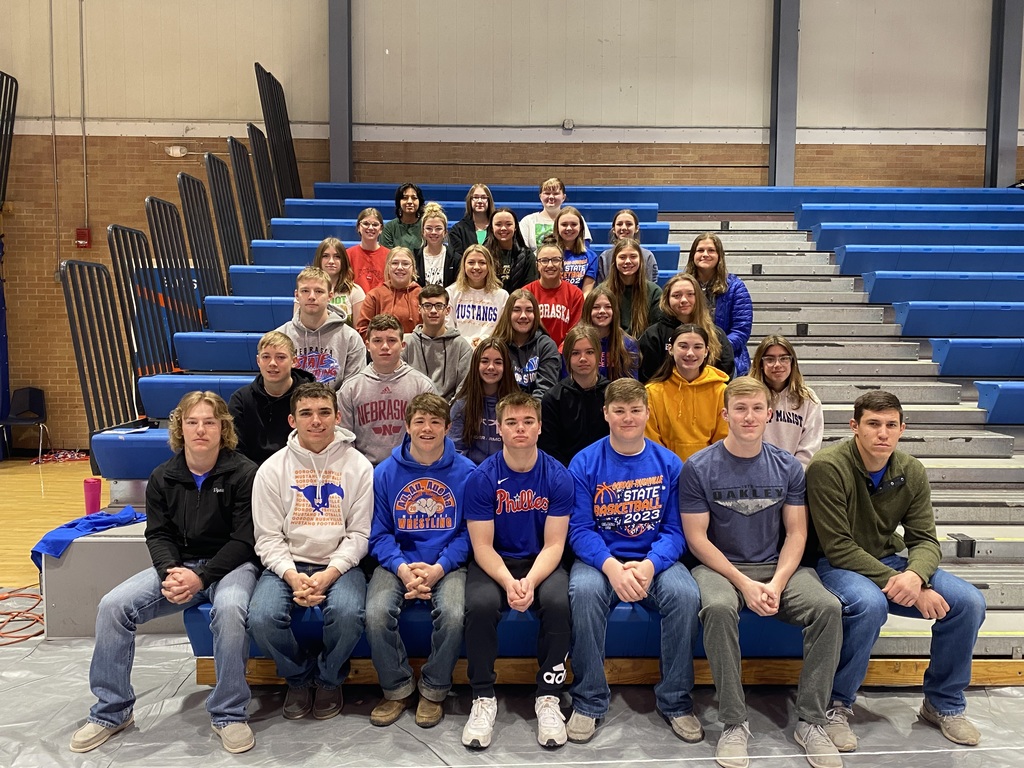 Prom is today, Saturday, March 18th. Here is the schedule of events: 5:00 Junior/Senior and their dates - Social Hour 5:15 Junior/Senior Class Photos 6:00 2023 Junior/Senior/Staff Prom Banquet 8:30 Doors open to the public and students for the Grand March 8:45 Juniors and Seniors lined up for the Grand March 9:00 Grand March followed by Coronation of King and Queen 1:00 Prom Dance ends

Congratulations to the GRHS student-athletes that earned Western Trails Conference honors in wrestling and basketball! #StrongerTogether
RES 3rd Grade wants to thank Hinn's Hardware for some of our amazing prizes for our Parent Teacher Conferences. Thank you Hinn's for always supporting our schools!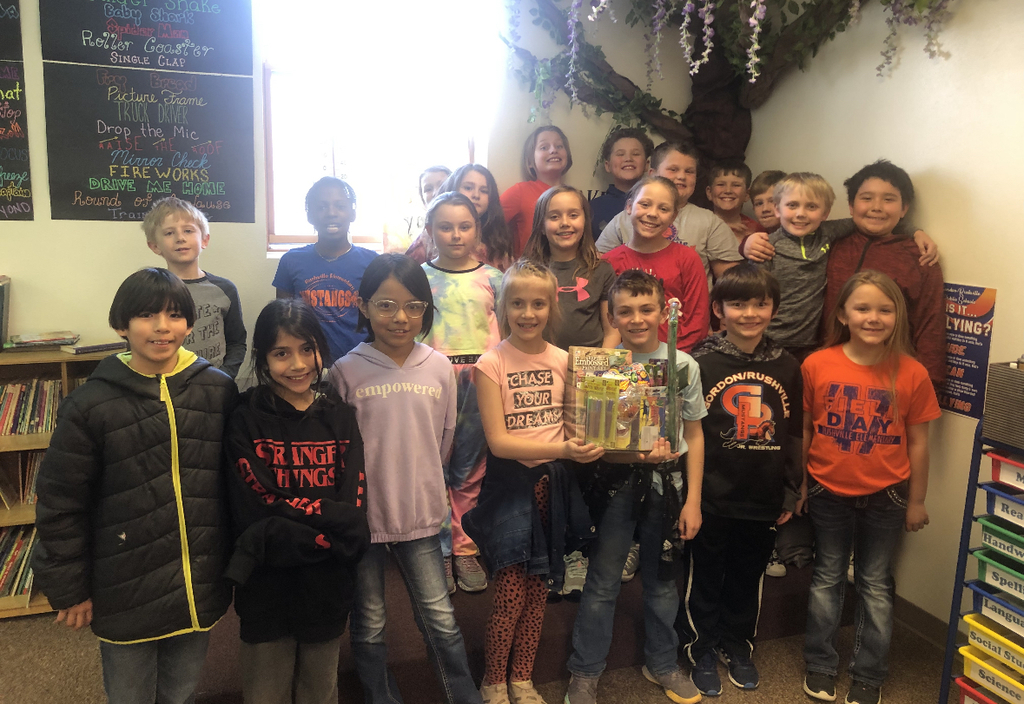 The GRHS ProStart team is hosting a fundraiser! The team will be preparing Meal Kits and Dessert Kits for purchase. Please see the flyers for an order form and information about the kits. Orders are due by March 31. Those who would like to place an order can email Mrs. Kruger at
kay.kruger@grmustangs.org
or can contact Atreyu Thorsen, Audrey Swiggum, or Coral Fortin. The sales are prepaid with orders picked up at the high school from 3pm to 5pm on Friday, April 14th.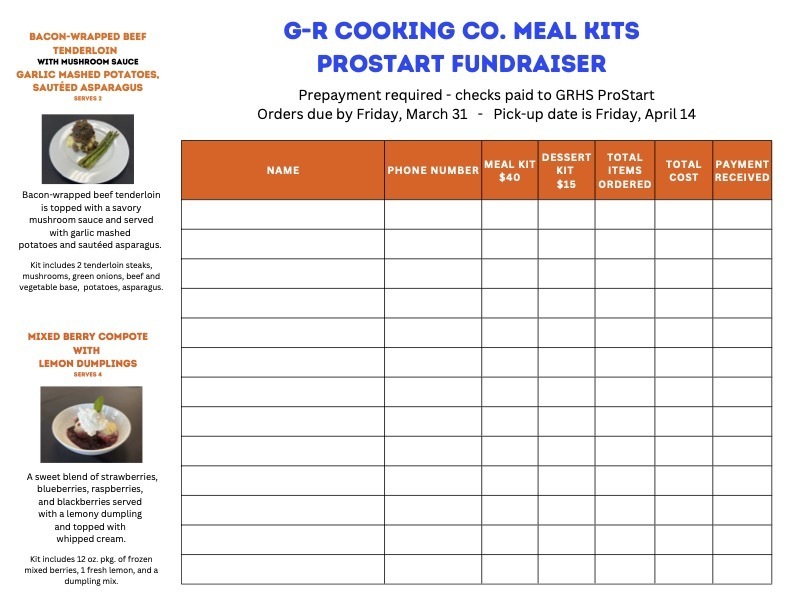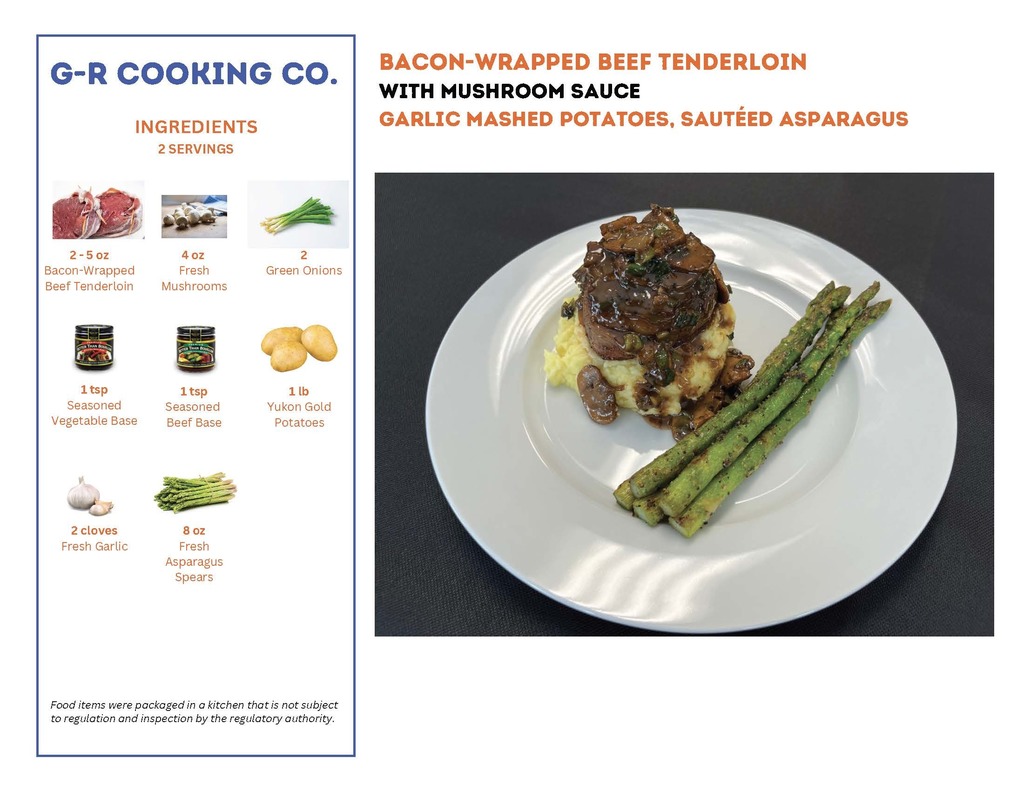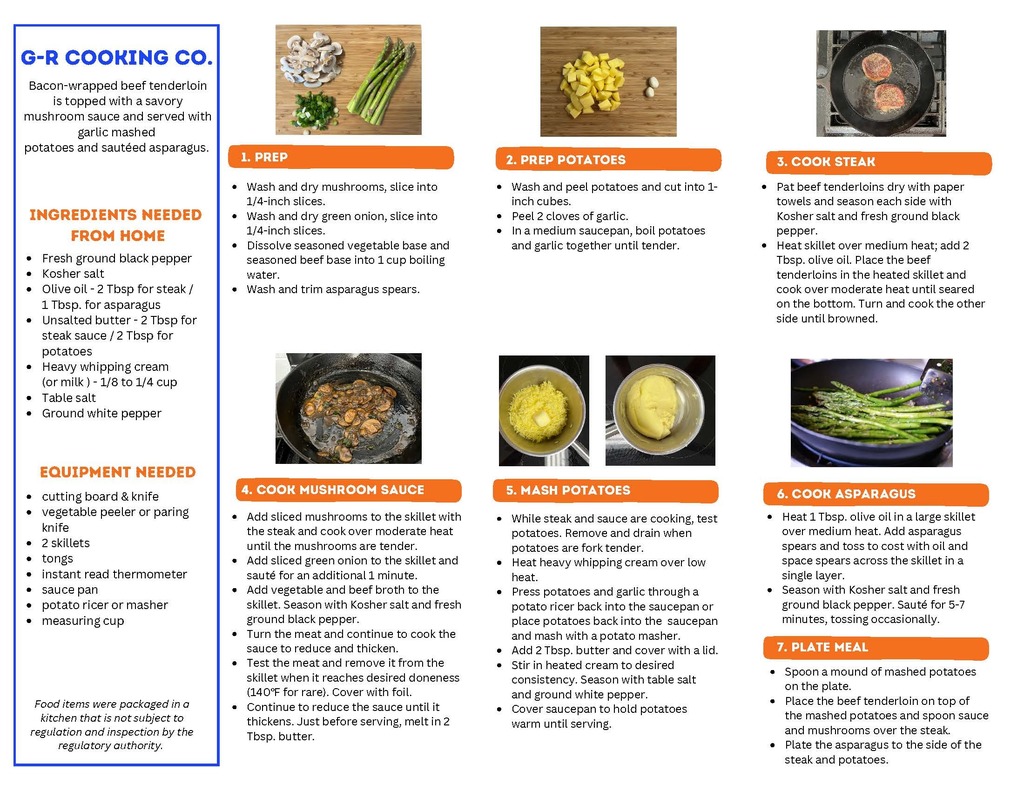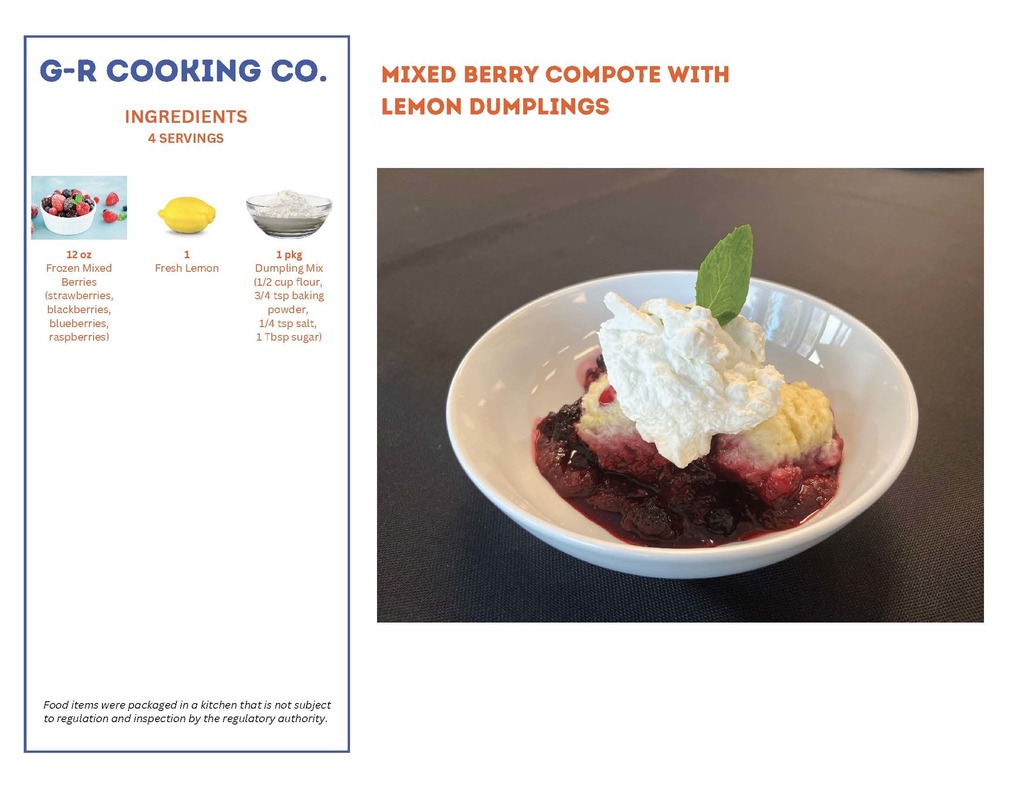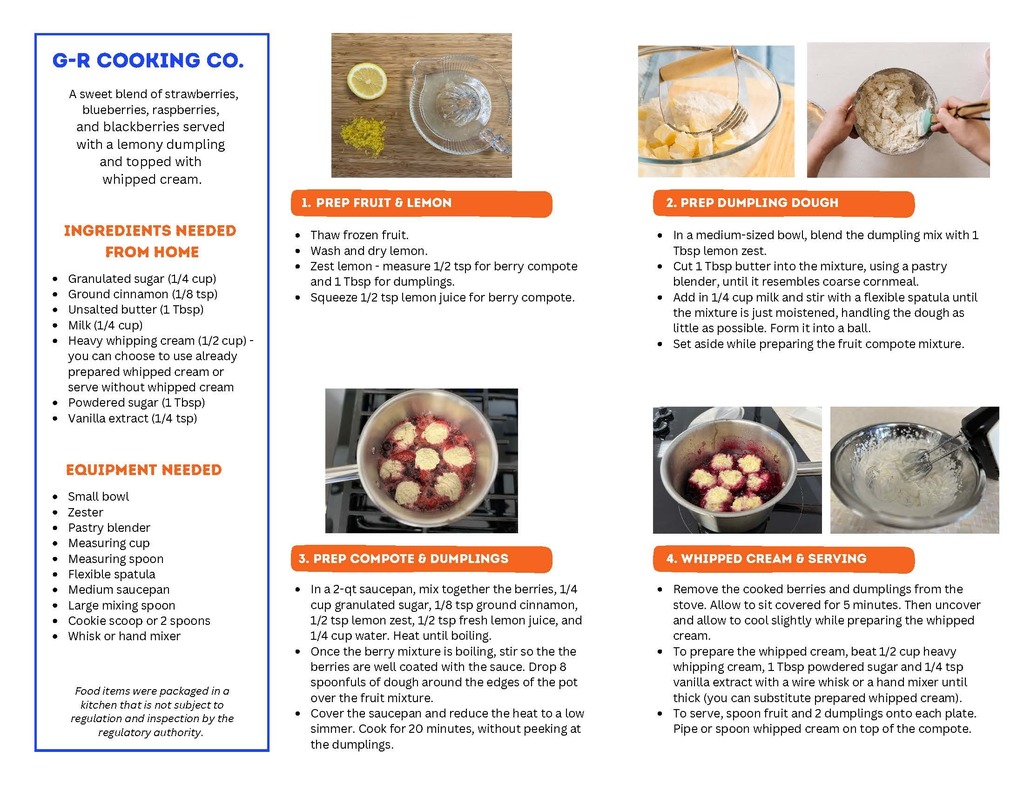 Rushville Elementary had the privilege of hosting a couple of very special visitors this past week. Mr. Mills' wife, Lori, brought their therapy dog, Gator, to listen to the fantastic readers in Kindergarten and First Grade. The students were beyond excited to have a new reading buddy and Gator enjoyed all of the wonderful stories that were read to him. What a fun morning!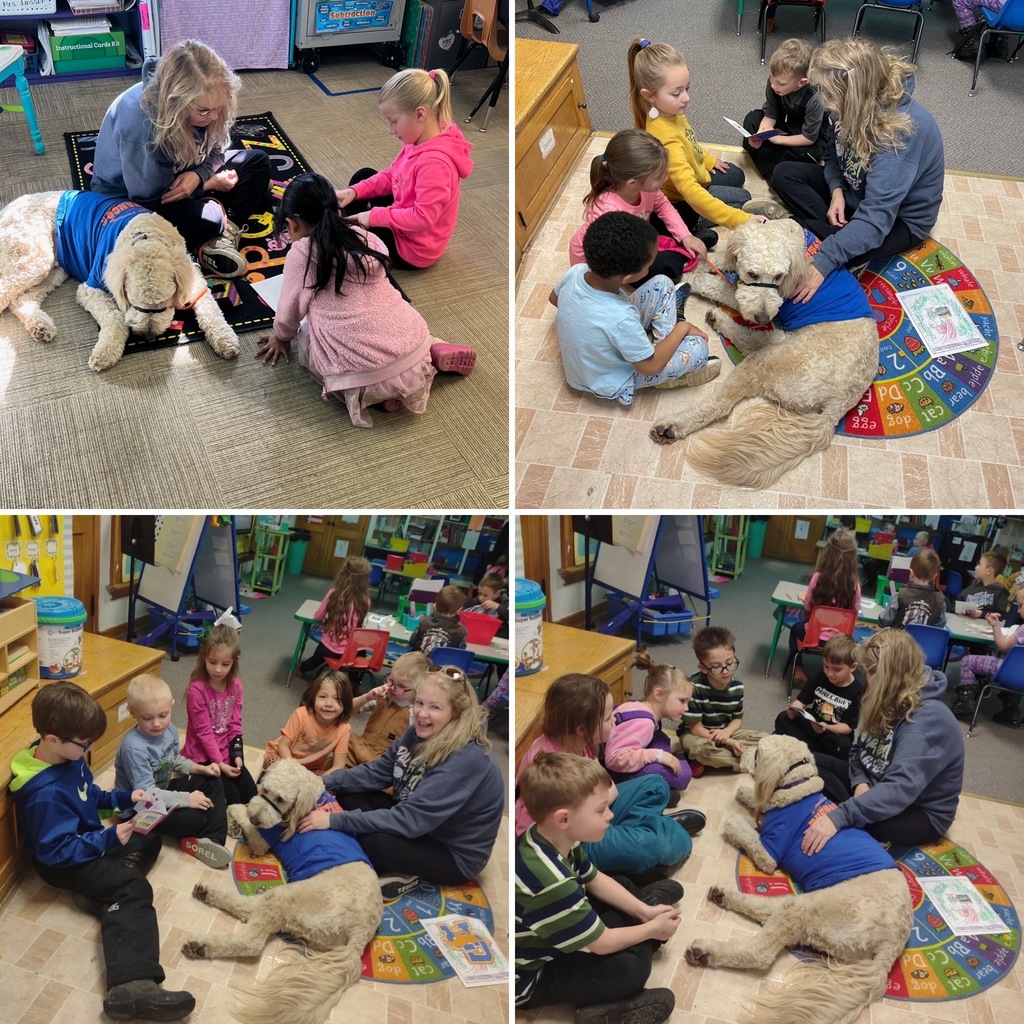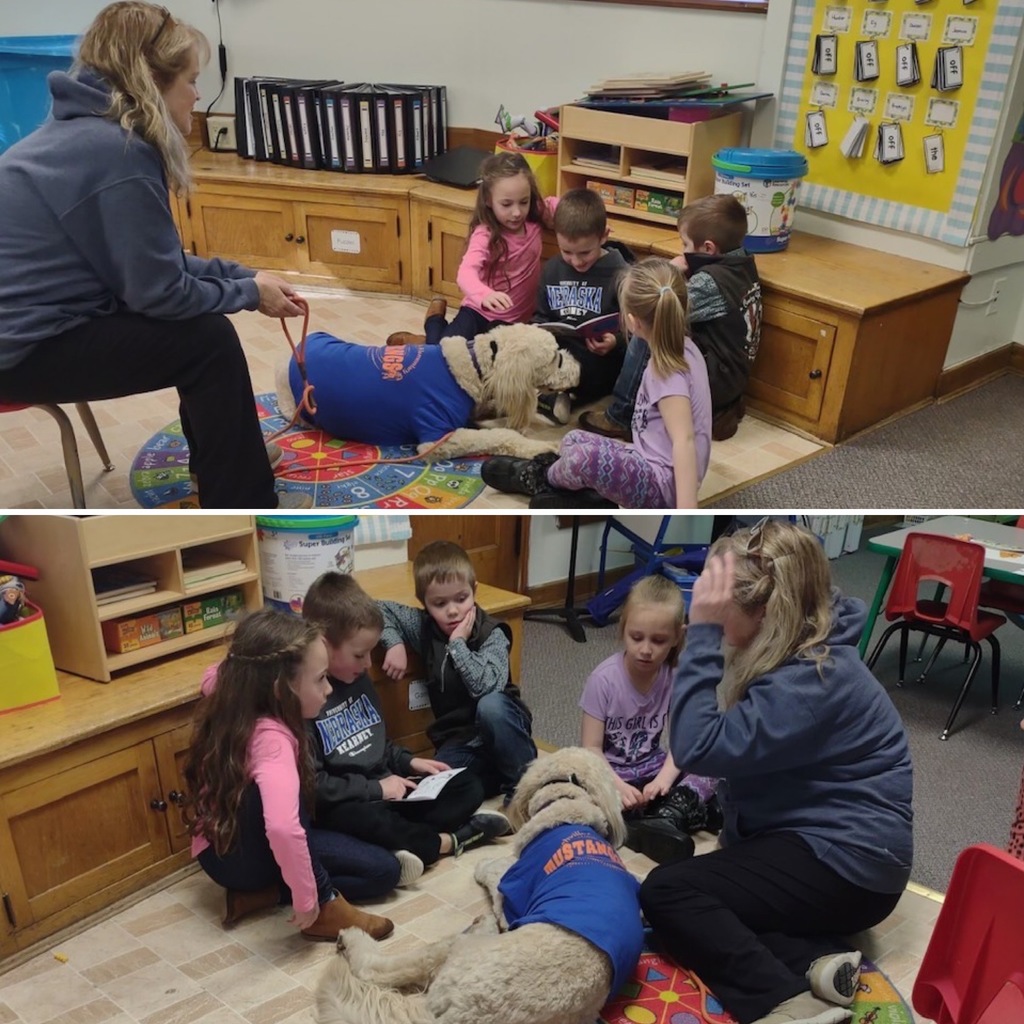 Good luck 🍀 Aliyah at state speech in Kearney tomorrow! Aliyah will be performing her Presentation of Oral Interpretation (POI) speech at the NSAA State Speech Championship! #StrongerTogether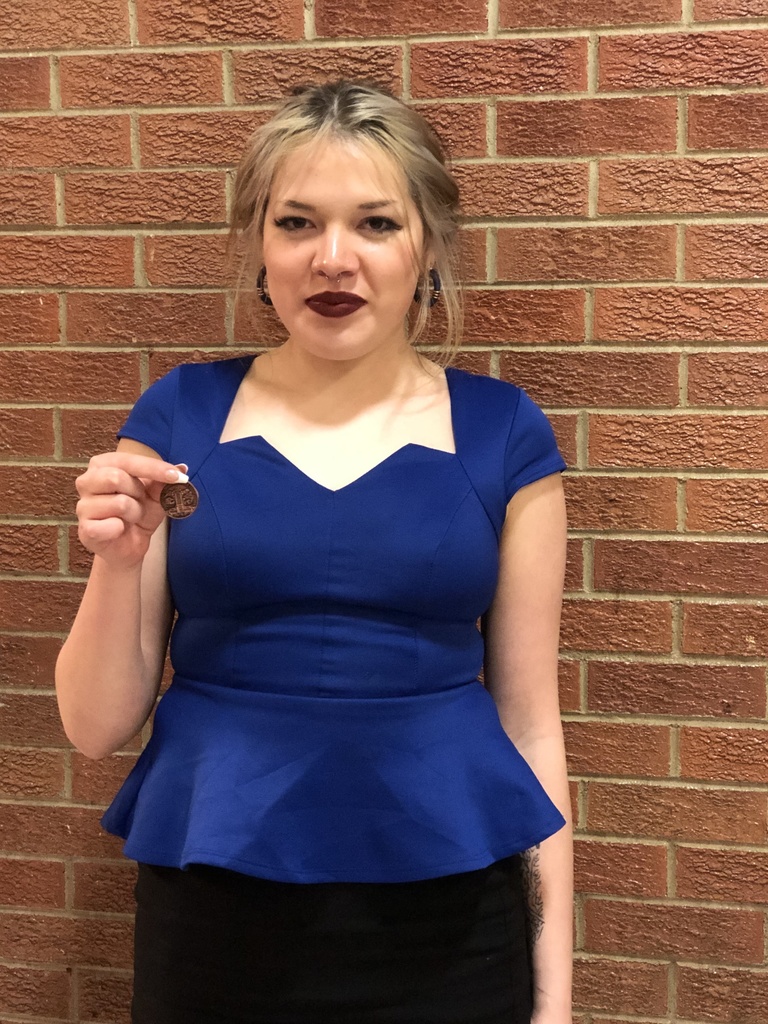 Teaching kids one phoneme at a time! Google phoneme to understand our excitement!!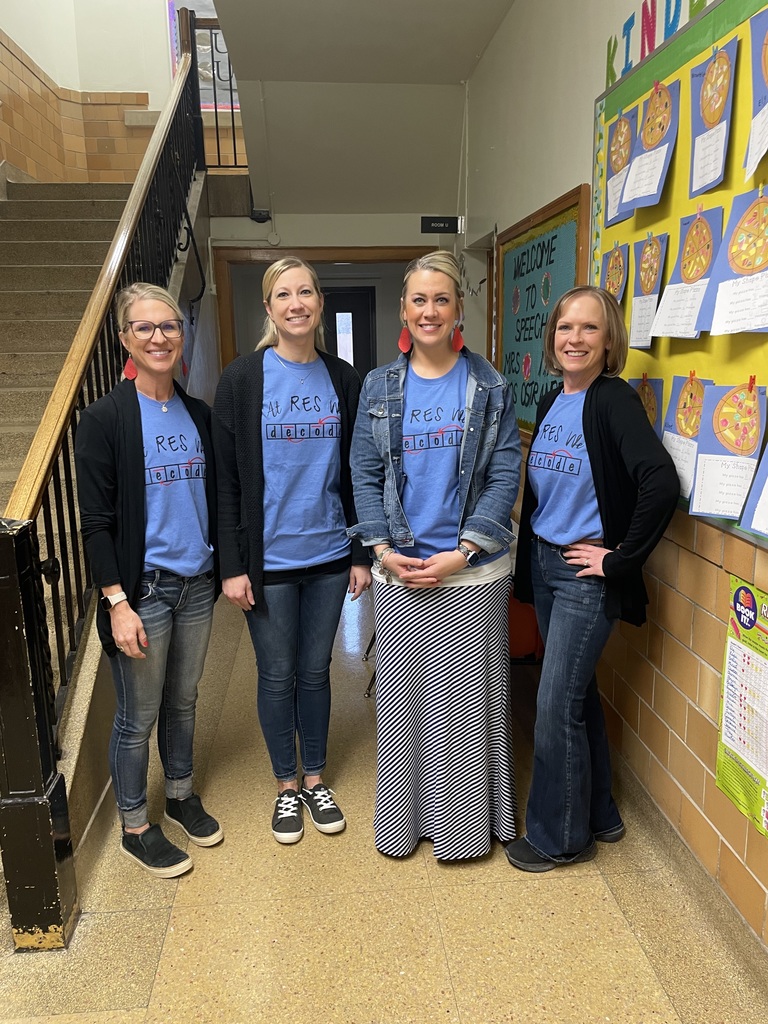 Due to the anticipation of a large crowd attending tonight's school board meeting, the BOE meeting will be moved from the regular meeting room to the GRHS cafeteria.


Tessa Hurlburt will be competing in the Poetry Out Loud State finals on Sun. Mar. 12 at the Sheldon Museum of Art, in Lincoln. This event is open to students, families, and friends to attend. This competition will begin at 1 p.m. Guests arriving early can enjoy music by Daniel Martinez and Oscar Rios in the Great Hall (Sheldon's lobby area) from 12:30 to 12:50pm. Good luck 🍀 Tessa! #StrongerTogether #RollStangs #LetsRide

GAME DAY! NSAA Class C2 Boys State Basketball Gordon-Rushville Mustangs 🆚 Freeman Falcons 📆 March 9, 2023 ⏰ 8:00 MT/9:00 CT 📍Devaney Sport Center, Lincoln 💼 Clear Bag Policy 💻 via NFHS Network 📻 FM 107.7 KBPY & Chadrad.com #StrongerTogether #LetsRide #RollStangs
There are BIG happenings in the first grade classroom at Rushville Elementary ! The students have been working hard on two digit plus two digit addition with regrouping (which is a second grade skill). Mr. Mills noticed their hard work and gave them a math challenge!! He presented them with a task of adding three digit numbers. The kids were so excited and took on the challenge like true mathematicians. They looked at the problems with a growth mindset and completed them with accuracy, even though the tasks were a couple grade levels above their own! Way to go first graders! Mr. Mills will have another challenge after Spring Break! Reading is also VERY important in first grade. The students are becoming strong, fluent readers. We had time today to finish a couple of books we've started. Great job, First Grade!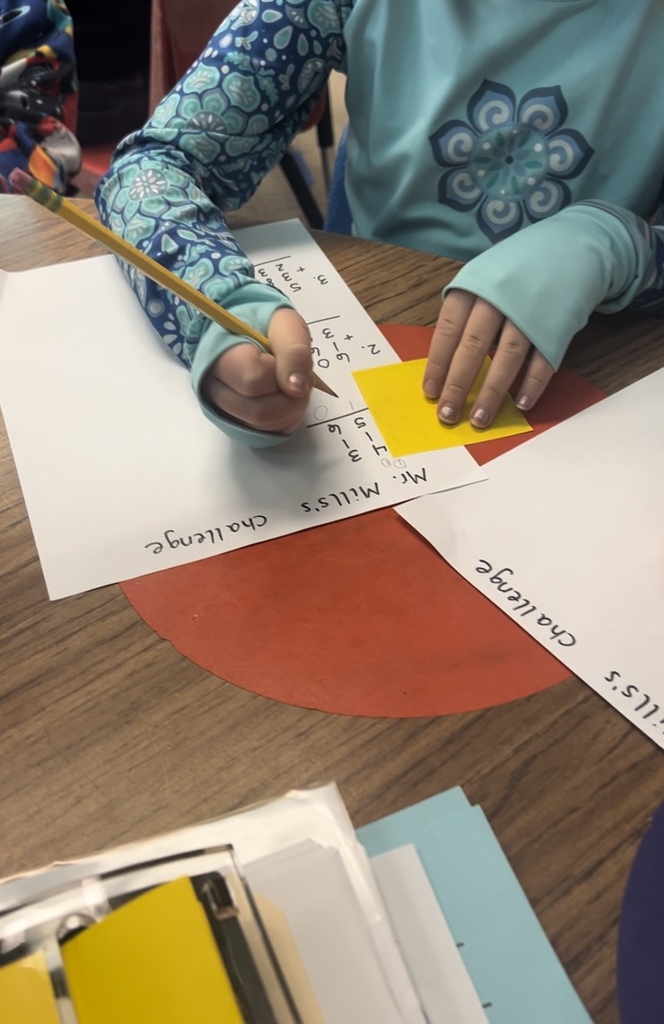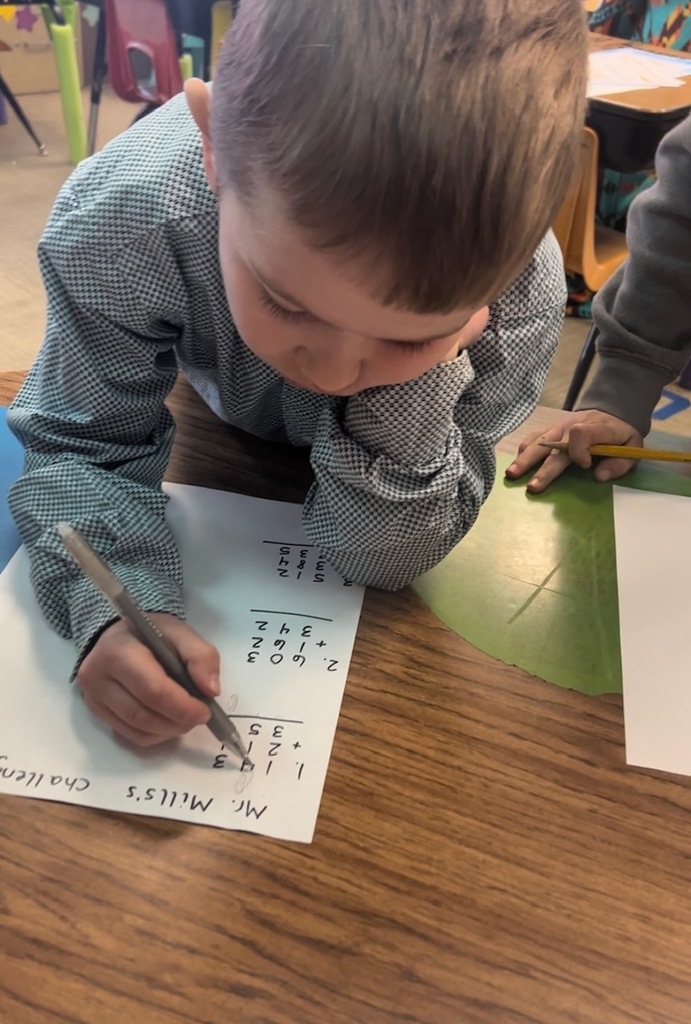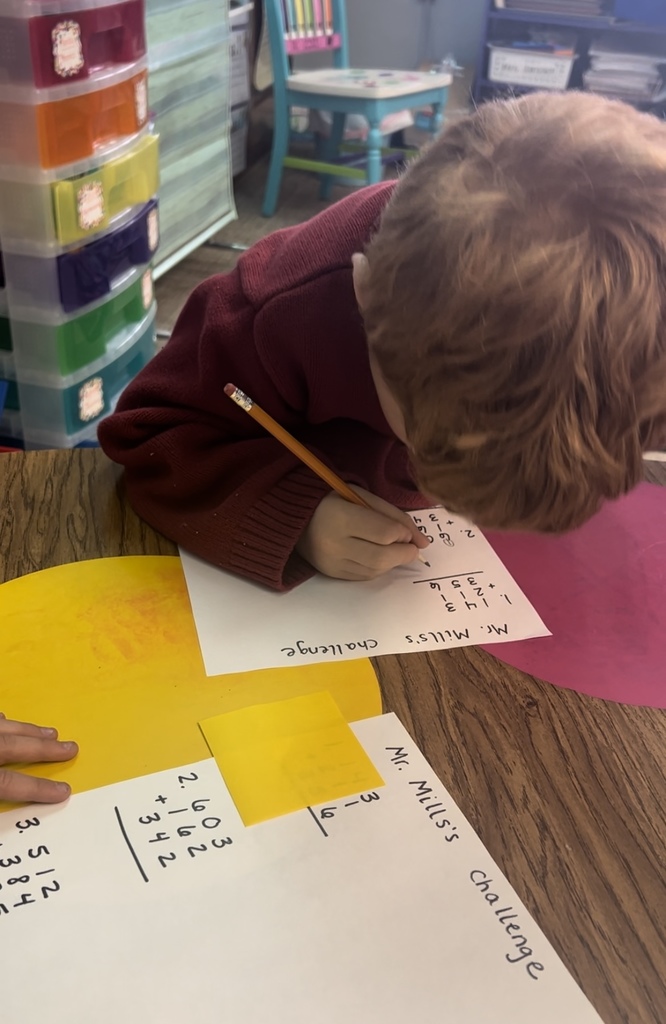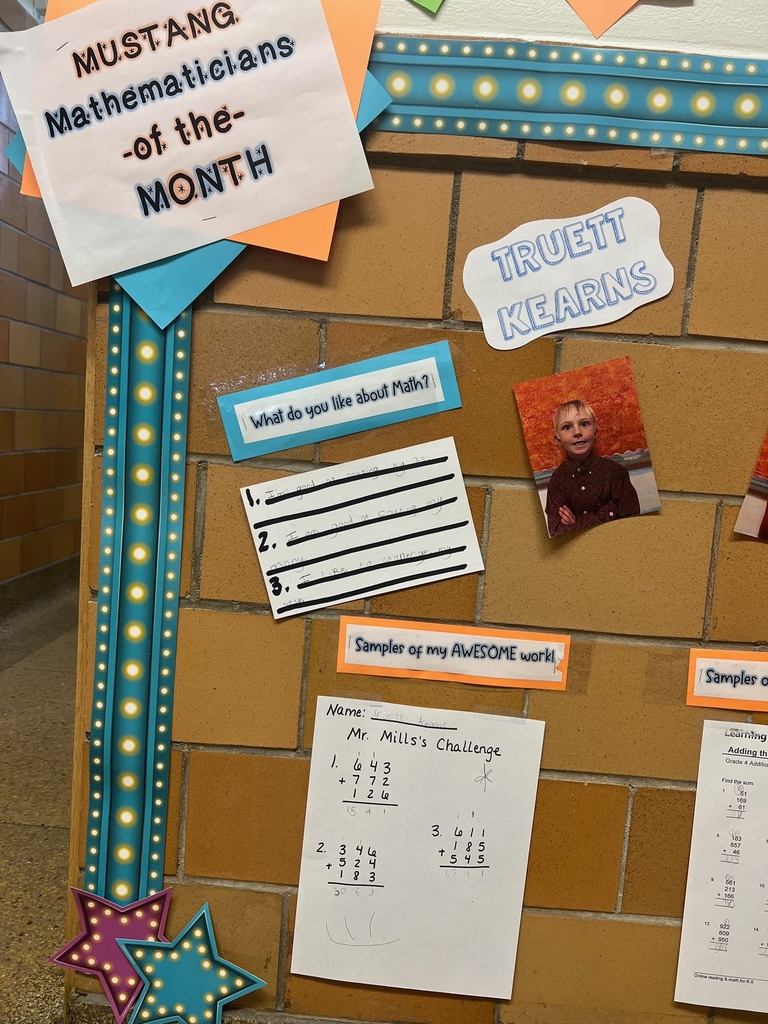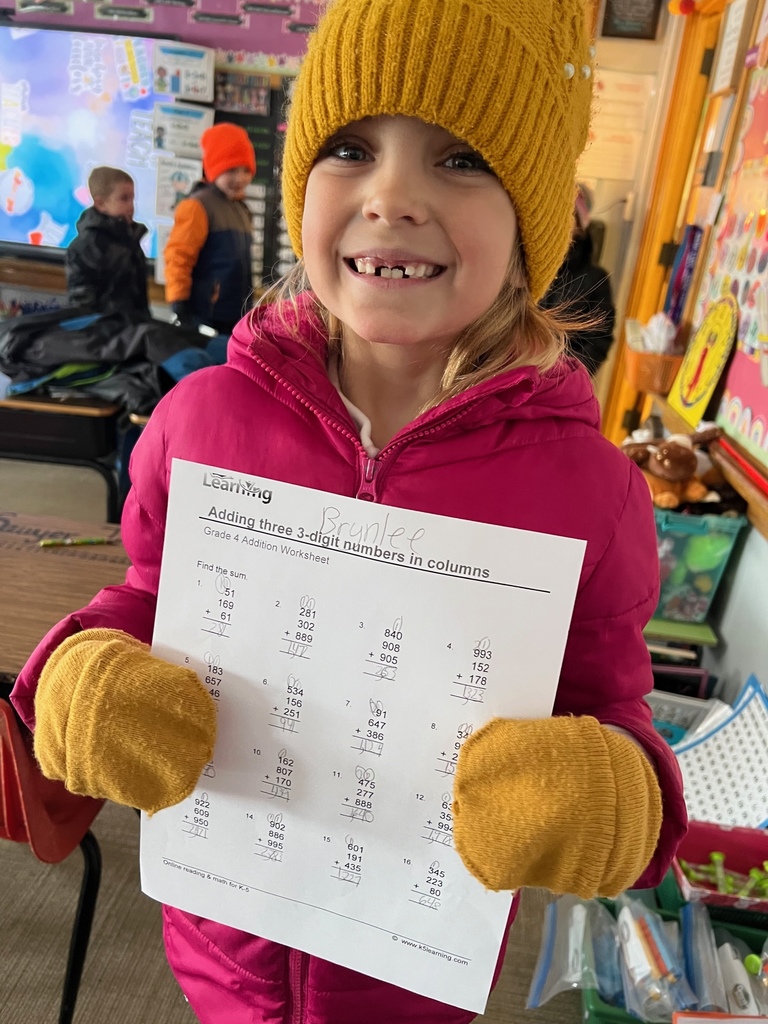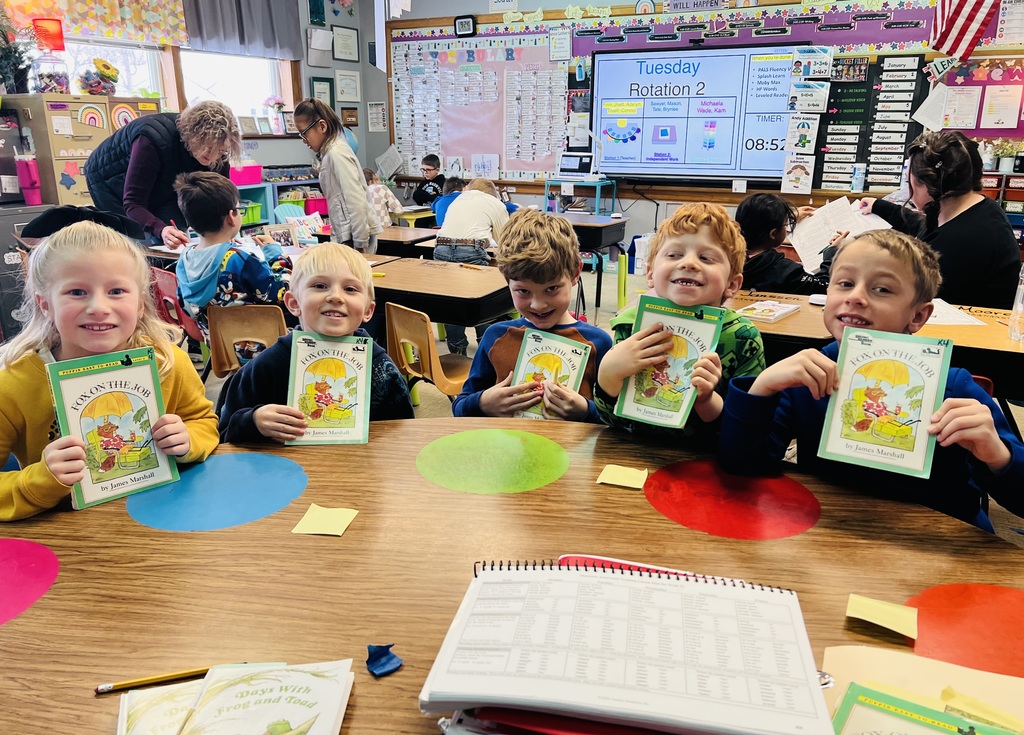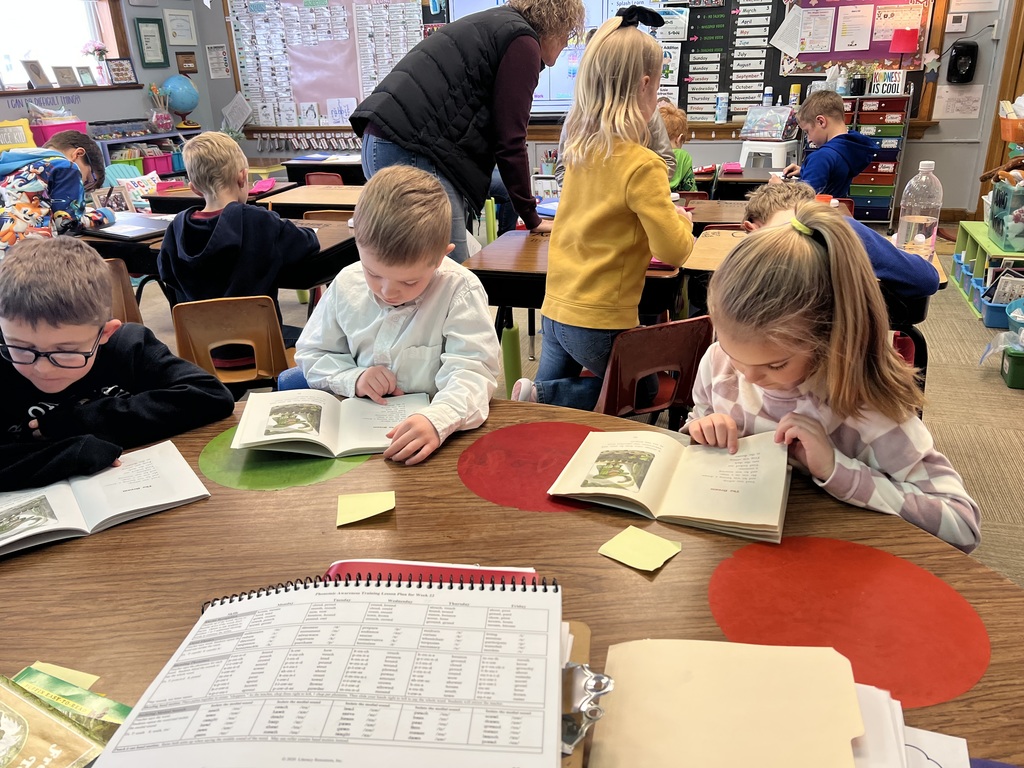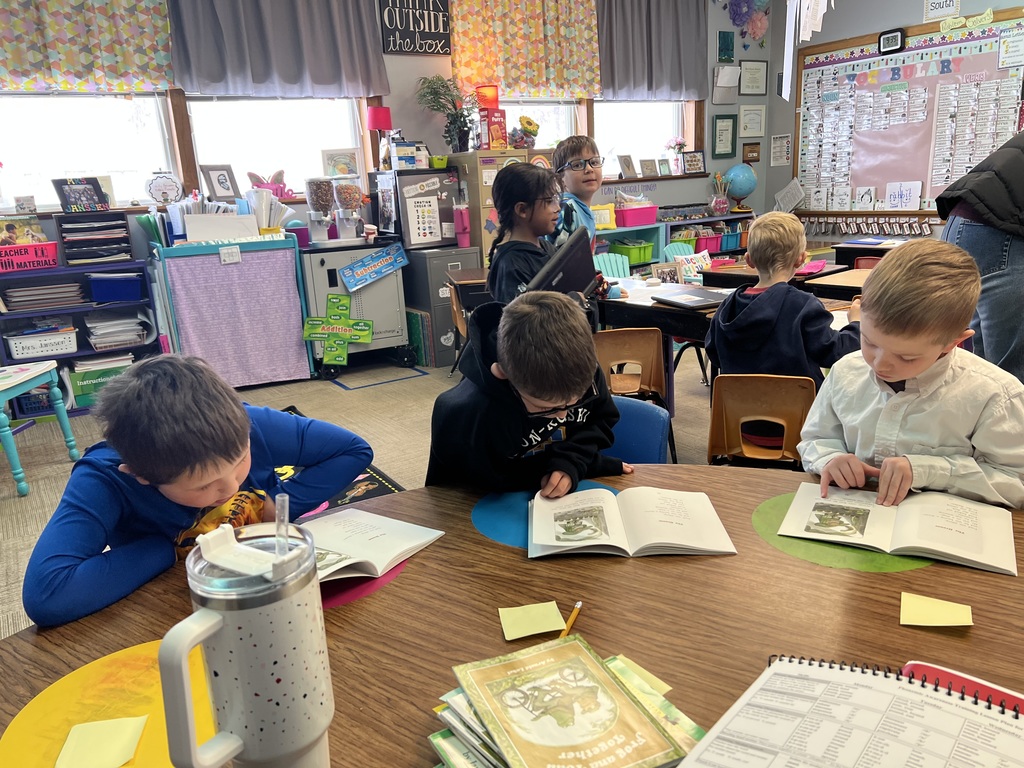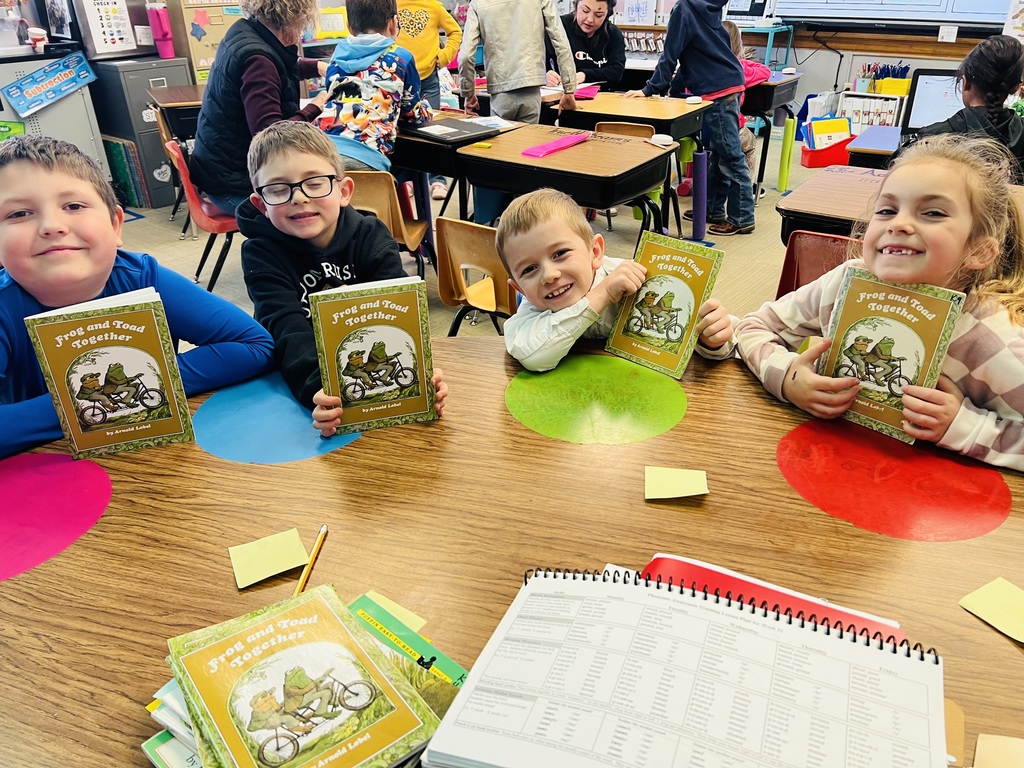 Fans attending the boys state basketball tournament, the Devaney Center and Pinnacle Bank Area, both operated by UNL have a clear bag policy. Click on the link to below for information on UNL's bag policy
https://huskers.com/sports/2019/8/19/211424499.aspx
#StrongerTogether